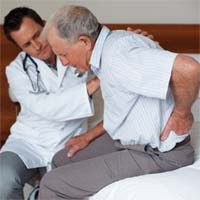 Excluding diagnostic aspiration, the majority of patients...experienced symptomatic benefit...
Raleigh, NC (PRWEB) September 11, 2017
Researchers at Oxford University say feedback from more than 150 malignant mesothelioma patients shows that a procedure to drain off pleural effusions helps them feel better. Surviving Mesothelioma has more on the new research. Click here to read the article.
The team collected feedback from mesothelioma patients during a questionnaire that was part of their regular clinical care..
"Excluding diagnostic aspiration, the majority of patients (108/126, 85.7%) experienced symptomatic benefit from fluid drainage," reports study author Ioannis Psallidas, MD, PhD, of Oxford University Hospitals NHS Trust.
According to the findings published in BMJ Open Respiratory Research, the greater the volume of fluid that was removed, the better patients tended to feel.
"One of the biggest lessons from this study is that direct feedback from malignant mesothelioma patients can be a helpful tool in assessing the value of mesothelioma interventions and should be part of the equation when determining their effectiveness," says Alex Strauss, Managing Editor for Surviving Mesothelioma.
Details of the new research, including an explanation of pleural effusions, can be found in Fluid Drainage Brings Symptom Relief for Mesothelioma Patients, now available on the Surviving Mesothelioma website.
Source: Psallida, I, "Assessment of patient-reported outcome measures in pleural interventions", July 3, 2017, BMJ Open Respiratory Research, eCollection 2017
For more than a decade, Surviving Mesothelioma has brought readers the most important and ground-breaking news on the causes, diagnosis and treatment of mesothelioma. All Surviving Mesothelioma news is gathered and reported directly from the peer-reviewed medical literature. Written for patients and their loved ones, Surviving Mesothelioma news helps families make more informed decisions.