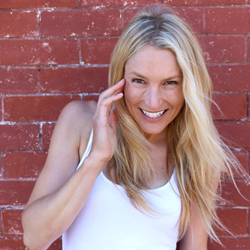 Skillzz lets me name my price, work when I want, with whom I want and doesn't take a cut or percentage from anyone." - Georgia F. Pet Sitter. Laguna Beach, CA – Skillzz service provider
San Francisco, California (PRWEB) October 04, 2017
"Can anyone recommend a good…?" These are words too often spoken in our modern day, tech-savvy society. Why is it still so hard to find skilled people? Why do we have to use a different app for every hiring need? These are the questions 28-year-old non-technical founder, former fitness model and competitive D1 tennis player, Jillian Braverman, wondered when she frustratingly and unsuccessfully tried to find a valet parker. Less than one year later, Skillzz.com was born with the small goal of completely reinventing the online hiring industry.
From anti-aging experts to babysitters to acrobats, Skillzz unleashes the amazing and oftentimes hidden talents of our local communities, connecting neighborhoods in an unprecedented way. Regardless of a service provider's age, gender, skill level or skill type, anyone can make a profile in under five minutes with their monetizable talents, whether purely "side hustle" or their full-time profession. Once a profile is complete a service provider, or "Skillzzer", can be contacted directly by a potential hirer. They can also respond to gig requests and network in real time with fellow service providers in the community newsfeed.
The gig economy is a community with more than 53 million users making up about 34% of the workforce in the US today, and is projected to increase another 10% by 2019. Competitive digital platforms that connect freelancers to hirers often charge astronomical fees, up to 25% of a provider's earnings in some cases.
Skillzz, however, exists to put power back in the hands of talented people by making it simple and fun to share their skills. That is why there are no competitive or convoluted bidding processes, no paying for leads or rankings, and no taking of cuts or percentages of the provider's work.
Rankings on Skillzz are never paid for, rather they are generated based on proximity and promoting a "locals only" feel. The site is also free to use for both providers and hirers. Skillzz has contributed to over 200 direct hirings since it's Southern California-based Beta Launch in March of 2017.
"I hired Jessica, a writer I found on Skillzz.com, to help me write my wedding speech. I would never have found her otherwise. Funny thing is we live less than a mile apart." - Victoria H. Skillzz service provider & hirer
"Skillzz lets me name my price, work when I want, with whom I want and doesn't take a cut or percentage from anyone." - Georgia F. Pet Sitter. Laguna Beach, CA – Skillzz service provider
With Skillzz, the community is key. Providers earn 100 percent of what they charge, and what they charge is entirely up to them. Local people are providing services to other locals. These aren't people behind some online bulletin board; these are musicians, artists, photographers, electricians, accountants and more looking to provide to their community their skills, with no middleman anywhere to be seen.
"It's free, it's fast, and it's fun. You don't have to quote or pay for leads. You just make a profile and you're done." - Ben B. iPhone Repairman. Anaheim, CA – SKILLZZ.com user