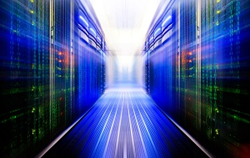 Boulder, Colo. (PRWEB) September 12, 2017
Enterprise Management Associates (EMA), a leading IT and data management research and consulting firm, today announced it will host a research webinar titled "Optimizing Storage Architectures: An Objective Comparison of Leading Storage Intelligence Solutions," featuring Steve Brasen, research director of systems and storage management at EMA.
No IT infrastructure element is more impactful to service performance, reliability, and cost-effectiveness than storage. Processes for data access, distribution, and protection are directly impacted by the configurations of storage arrays, SAN fabrics, NAS systems, backup and disaster recover (BDR) devices, and hosted cloud storage solutions. Recognizing the importance of these resources but lacking visibility into their functional performance, most organizations overprovision storage solutions to ensure business requirements are continuously met. Storage Intelligence solutions provide key insights into the entire storage ecosystem, enabling informed decision making on improving service performance and reliability, the proactive identification of potential problems, and identifying opportunities for reducing the cost of operations.
During this webinar, Brasen will provide insights from new research on storage intelligence, as well as a side-by-side comparison of the leading storage intelligence solution suites. Evaluated solutions include:

Aptare StorageConsole: Capacity Manager
HPE Nimble Infosight
IBM Spectrum Control Storage Insights
ioFABRIC Vicinity
NetApp OnCommand Insight
SolarWinds Storage Resource Monitor
Tintri Analytics
Virtual Instruments VirtualWisdom
Visual Storage Intelligence
The webinar is Tuesday, September 19 at 2:00 p.m. Eastern. Those who wish to attend can register at: http://research.enterprisemanagement.com/optimize-storage-architectures-webinar-pr.html
About EMA
Founded in 1996, EMA is a leading industry analyst firm that specializes in providing deep insight across the full spectrum of IT and data management technologies. EMA analysts leverage a unique combination of practical experience, insight into industry best practices, and in-depth knowledge of current and planned vendor solutions to help their clients achieve their goals. Learn more about EMA research, analysis, and consulting services for enterprise line of business users, IT professionals and IT vendors at http://www.enterprisemanagement.com or blogs.enterprisemanagement.com.