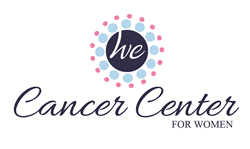 Birmingham, Clarkston, Lake Orion, Rochester (PRWEB) September 13, 2017
Dr. Douglas Pugmire of Women's Excellence in Rochester and the new Cancer Center for Women is a sponsor of this year's Wheels and Teal Ovarian Cancer event at the Village of Rochester Hills.
The Team at Women's Excellence will be hosting a booth at the Wheels and Teal event to provide more information on Dr. Pugmire's gynecologic oncology services and all of the offerings from Women's Excellence.
Women's Excellence will also be providing Risk Assessments by Myriad Genetics for all participants. Mutations in genes passed from parent to child can drastically increase the risk of disease, including many types of cancer. If a patient has a mutation that puts them at increased risk of cancer, they can take action to reduce their risk of developing the disease. The Risk Assessment will be able to determine if a patient is a candidate to receive genetic testing. With this information, Women's Excellence can take steps to potentially prevent cancer, delay the onset of the disease or catch it at an earlier stage when outcomes and survival rates are better.
The Wheels and Teal event takes place Saturday, September 15, 2017 at the Village of Rochester Hills.
104 N Adams Rd., Rochester Hills, Michigan 480309. The event starts at 8 a.m.
Women's Excellence is the most comprehensive obstetric and gynecologic office in Michigan. Additionally, they specialize in menopause, weight control, bladder control, endometriosis, robotic surgery, oncology and midwifery services. Women's Excellence is committed to staying at the forefront of innovation with cutting edge technologies utilizing robotic surgery and minimally invasive surgical options when possible. The knowledgeable, compassionate physicians and healthcare providers of Women's Excellence focus on patient-centered processes to deliver the highest quality of care. They are affiliated with most insurances. They offer seamless medical record access via a state of the art patient portal and use the latest technology for record keeping and sharing, making the patient experience easier and more efficient. Women's Excellence is taking new patients and is conveniently located in three locations throughout southeastern Michigan, Birmingham, Lake Orion, Clarkston, and Rochester. For more information, visit http://www.WomensExcellence.com.