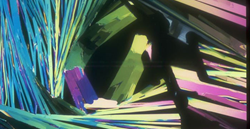 FSP offers volume-based preferred rate pricing and delivers the benefits of accelerating new project start-ups, reduced administrative time, flexibility in managing scope changes, and client-approved standard proposals to save on contract execution time
West Lafayette, Ind (PRWEB) September 14, 2017
SSCI, part of AMRI's Global Analytical Services, formally introduces its flexible scientist program (FSP)-- a flexible business approach similar to a full-time equivalent program – that offers volume-based, preferred-rate pricing. The FSP, which combines SSCI's extensive project-based analytical and solid-state chemistry services and expertise with flexible extended research services support for customers' projects, is now being offered to all clients without limitation to the analytical and solid-state chemistry services offered.
"The FSP helps our customers accelerate new project start-ups, reduce timelines and improve flexibility with managing project scope and proposals in order to save on contract-execution time," said David A. Engers, Ph.D., general manager at SSCI. "We believe offering this approach more broadly will reduce administrative burden and timelines and allow customers to allocate more of their time and resources toward solving their most technically challenging problems with some of the industry's most cutting-edge expertise and technologies."
As an industry leader for analytical and solid-state chemistry services, SSCI has consistently stayed at the forefront of trends and issues related to pharmaceutical analysis. SSCI's customers can also draw from AMRI's complete suite of best-in-class, customized solutions that span early discovery and development through scale-up to commercial manufacturing. Recent technological enhancements at SSCI include the addition of a Cobalt Light Systems transmission Raman spectrometer to expand vibrational spectroscopy services, Rigaku Oxford Diffraction SuperNova diffractometer to deliver rapid single crystal structure solution, and a Bruker maXis-Plus Q-TOF mass spectrometer to enhance analysis of small and large molecules, including biologic drugs, metabolites and polymers to meet the expectations outlined in the ICH Q6B Specifications. As part of AMRI, SSCI's capabilities also include a wide range of additional capabilities, including the ability to support schedules I-V controlled substances.
About SSCI
AMRI SSCI, LLC (SSCI), a division of AMRI, provides industry leading contract solid-state and analytical testing services and exists to help companies in the pharmaceutical, food, agrochemical, and other chemical industries develop better products and get them to market more quickly. Over the past quarter century, SSCI has provided comprehensive cGMP research and analytical services in the characterization and chemistry of solid materials, with particular expertise in small and large molecules being investigated for pharmaceutical use. SSCI's offerings include early candidate support services (in vitro analysis, stability, solubility, dissolution, excipient compatibility), solid form screening and polymorph, salt and co-crystal screening, form selection, particle engineering (process development, particle size method development), property improvement, crystallization of difficult materials, process control, biochemical analysis, full analytical chemistry support including method development and validation, intellectual property consulting and litigation support, and related research activities. For more information about analytical and solid-state services, or the Flexible Scientist Program (FSP), please contact 1-800-375-2179