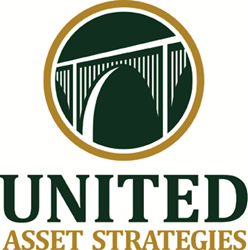 (PRWEB) September 12, 2017
Lee DeLorenzo, CFP®, CPWA®, President of United Asset Strategies, Inc. (UASI), a wealth management firm based in Garden City, NY, has pledged to raise funds for Spurs legend Duncan's Virgin Island Relief Fund. DeLorenzo will match donations from UASI employees who donate money to this worthy cause.
"I'll never forget the long-lasting effects from Hurricane Hugo on my friends and business associates on St. Croix and it is very concerning to know there will be so much suffering coming for the US Territories over the coming months," says DeLorenzo. She continued, "When I first saw the news about Tim Duncan's "Don't Forget About the Islands" efforts on the news, I knew this was a mission I wanted to join!"
According to reports online, Duncan said he was donating $250,000 to the storm relief efforts in the islands and pledged to match other donations up to $1 million. The U.S. Virgin Islands, Duncan's birthplace and where he grew up, was so badly damaged by the Category 5 storm that Duncan took to The Player's Tribune to ask for help. Duncan set up the relief fund at https://www.youcaring.com/21usvirginislandrelieffund-942738.
For more information about Lee DeLorenzo, CFP®, CPWA® and UASI, please call 516-222-0021 or visit http://www.unitedasset.com.