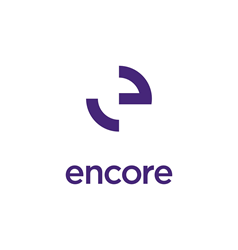 The combined strengths of our two organizations will bring service excellence to our new and existing clients, both in terms of traditional business solutions and cloud transformation.
WINNIPEG, MB (PRWEB) September 13, 2017
Encore Business Solutions (Encore), the largest Canadian owned partner dedicated to Microsoft Dynamics and cloud technology, announced that it has successfully completed its acquisition of Seattle based Dynamics partner, Fine Solutions. United by common business culture, the combined entity will now be the leading Dynamics ERP and Dynamics 365 partner in the Pacific Northwest.
Within the terms of the agreement all products and services previously endorsed under the Fine Solutions name will now be marketed and promoted under the Encore brand. The acquisition includes three offices in Seattle, Portland and Vancouver, and employees who sell and provide professional consulting services for Microsoft Dynamics AX, GP and CRM.
"This acquisition represents a significant achievement in Encore's long term strategic vision," states Brent Twist, CEO Encore. "Encore has consistently sought opportunities that would support our growth trajectory, that would allow us to introduce new products and services, and that would inject more talented individuals into our organization. The acquisition of Fine Solutions delivers on all these and more. The combined strengths of our two organizations will bring service excellence to our new and existing clients, both in terms of traditional business solutions and cloud transformation."
In an active market space where Microsoft partners have been consolidating to remain competitive, Encore found an exceptional opportunity to expand their geographic footprint, serve a larger more diverse client base and add solid talent to their team.
Dan Fine, founder and CEO, Fine Solutions, LLC commented, "Fine Solutions is enthusiastic to be a part of Encore, which adds substantial scale, a broader geographic reach, and deeper bench of talent. We have crafted Fine Solutions as a boutique company over the past 14 years and believe with our culture and focus on quality, that we have the right partner in Encore to attain our vision of a truly exceptional Dynamics organization focused on covering the United States and Canada. Our clients, employees, partners and services will gain from the amazing delivery competence that Encore has in the Microsoft Dynamics products. This acquisition will boost our reach and allow us to deliver additional services while servicing more clients. Our clients will profit from the experience and scope of the services that a larger company like Encore brings to the game."
The organization now represents over 120 employees based out of four office locations in Western Canada, as well as two US offices in Seattle and Portland and 800+ ERP and CRM customers located throughout Canada and the United States.
About Encore Business Solutions
Encore has been helping companies worldwide drive efficiency and sustainable success since 1990. With a mission to help your business run better, customers are treated to an exceptional experience throughout their journey including award-winning solutions, strategic services and support. More than 100 experienced business and technology professionals guide customers through all phases of ERP, CRM, Business Intelligence, IT Infrastructure and cloud adoption.
Adding to the value Encore provides customers is enhanced expertise in custom software development, migrations and integrations, business process improvements, change management and a diverse range of industries. Customers appreciate the dedicated Project Management Office to ensure projects stay on track and within budget, as well as the flexible support options.
About Fine Solutions
As a Microsoft Gold Partner, Fine Solutions focuses on the architecture, build, processes, and lifetime maintenance of Enterprise Resource Planning (ERP) and Customer Relationship Management (CRM) with the Dynamics 365 Business Apps suite, Dynamics AX, Dynamics GP, and Dynamics CRM. We own the highest level competencies in Dynamics ERP and CRM, along with Hosting and Deployment. Our teams are highly capable and vastly experienced in implementations, upgrade, system maintenance, performance tuning, and support. Though we have clients throughout the United States, we focus primarily on the Pacific Northwest and have offices in Seattle WA, Vancouver BC, Spokane WA, and Portland OR.
For Additional Information:
Natalie Armstrong, VP Marketing
Encore Business Solutions
Natalie.Armstrong(at)encorebusiness(dot)com