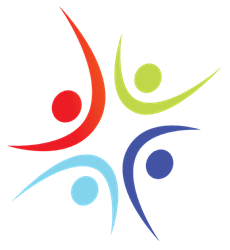 We are honored to be recognized in this crowded field of People Analytics for our unique solution which combines the arcane field of Network Analysis with cutting edge Machine Learning models
Cincinnati, OH (PRWEB) September 13, 2017
OrgAnalytix is proud to be recognized as a "Top 10 Game-Changing Startups" by The Technology Headlines for its new and innovative solution in the HR Tech industry. The rankings are based on a combination of factors, including potential value to clients, current traction and interest amongst industry experts, as well as a defined path to greater success and recognition.
OrgAnalytix is an HR/People Analytics startup that is developing a new Relationship Lens™ through which managers can view their teams to understand context behind the team's performance and to filter out the copious, yet irrelevant people data. OrgAnalytix provides managers with only the information necessary for effective decision making.
"OrgAnalytix seeks to be the leader in Organizational Decision Support tools by bringing employee relationships to the forefront of such decisions. We are honored to be recognized in this crowded field of People Analytics for our unique solution which combines the arcane field of Network Analysis with cutting edge Machine Learning models," says Shwetha T. Pai, CEO and Co-Founder. "Employee Relationships and its impact on the culture, efficiency and productivity has long been an area of interest for our management team. As former managers of diverse global workforces in large organizations, we are keenly aware of the challenges leaders face today in creating a dynamic, yet efficient team that is impervious to outside market conditions or internal cultural challenges. Our experience is the cornerstone of our tool and its machine learning algorithms, which are being developed to allow managers the ability to see teams in a new light and make better, faster, and more savvy employee or team related decisions."
OrgAnalytix recently launched the first of its 3 key modules, The Organizational Relationship Analysis module, which provides a comprehensive Informal Network Perspective for leaders using a proprietary 6-question survey to gather relationship data and cutting edge visualizations to view and analyze these relationships. The Machine Learning and People Analytics Consolidation modules are currently being tested with clients and are expected to launch in the next 6-9 months
About OrgAnalytix: OrgAnalytix is a SaaS startup in the People Analytics industry. OrgAnalytix's key focus area is the development of a Relationship Lens™ for leaders to finally see the forces driving team behavior and understand how to enhance employee relationships to build trusting, resilient and innovative teams. Please visit http://www.organalytix.com or contact us at info@organalytix.com with any further questions.