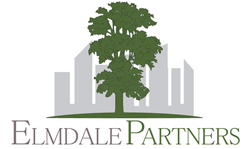 My goal is to help grow the Lodge lending platform and bring my past experiences in commercial lending to Elmdale and their umbrella companies
Chicago, IL (PRWEB) September 12, 2017
Elmdale Partners, LLC, a multi-faceted real estate platform, is delighted to welcome Matthew to the growing team located in Skokie, IL.
Real estate entrepreneurs, Thomas Bretz and Adam Freeman, created Elmdale Partners in 2010. This unique real restate platform includes investments, brokerage, property management, and commercial financing and development. Additionally, Elmdale Partners provides support to startups developing disruptive technology for real estate and related industries through the first real estate tech accelerator, elmspring.
Lodge Financial President Matthew Bowker, anticipates the addition to the financial team more offerings and successful transactions as a result. Matthew's talent and drive brings, "a successful track record paired with the Lodge Financial platform to create opportunity for growth and stellar teamwork. We welcome Matthew to the team."
Lodge Financial is a commercial financing company that arranges commercial real estate loans on behalf of Investors, Landlords and Developers as an intermediary to the debt capital market. Lodge Financial's lending platforms include the origination of all types of commercial loans, bridge lending, hard money, construction and rehab as well as SBA and business loans.
Lebenson brings over 15 years of experience in the placement of commercial mortgages to Lodge Platform. Currently a partner at Lodge Financial, Lebenson arranges, structures, and places commercial real estate loans on behalf of Investors, Landlords and Developers. He will continue in this as well as service Elmdale Partner's in house debt facility needs.
"My goal is to help grow the Lodge lending platform and bring my past experiences in commercial lending to Elmdale and their umbrella companies," says Lebenson.
Previously, Lebenson, over a 5 year span originated close to $125 million in loans at L&N Real Estate Consultants Inc., a commercial mortgage and advisory platform he launched in 2010. Most recently, he successfully arranged roughly $50 million in small balance commercial loans at Wool Finance Partners where he was a co-founder.
Joining Lodge in 2017 as a partner was a great opportunity according to Lebenson, who wanted to be a part of the, "collaborative, all-hands-on-deck approach to Elmdale Partner's and Lodge Financial's culture and mindset, which has clearly brought them great success."
Lebenson will focus on providing commercial mortgage financing solutions across all company lines, including the Century 21 Affiliated Broker network.