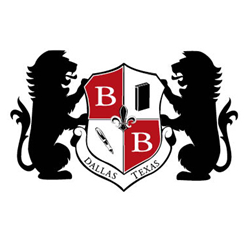 "This new collaboration with UTD, while teaching students about the core competencies required in the various departments in publishing, will also allow us to develop relationships with these students that might possibly last well beyond their internship." Milli Brown, CEO, Brown Books Publishing
Dallas, Texas (PRWEB) September 13, 2017
Brown Books Publishing Group and UT Dallas have recently formed a partnership that will benefit highly-qualified, UT Dallas students in the Arts and Humanities. Students will prepare for internships through a program of workshops in the Chicago Manual of Style, InDesign, resume and cover letter writing, and interviewing. A visit to the offices of Brown Books Publishing Group on September 26 marks their first step in this process.
Recently, Kelley Henderson, Career Consultant at UT Dallas, became aware that a segment of the student population was not being served in campus career fairs. There was a strong focus toward servicing the STEM Center, but the Arts and Humanities were being overlooked. This need provided the ideal fit for the combination of Brown Books and UT Dallas.
"Our students are committed, driven, and high-achievers. We have 440 National Merit Scholars enrolled at UT Dallas this fall," said Ms. Henderson. "This program will connect our students from what they are learning in the classroom to the real world. This gives students something tangible."
Students will have their application materials reviewed by professors, and internships will focus on the editorial, PR, and design aspects of the publishing industry. Brown Books will carefully observe interns, identifying their strongest skill sets, and properly placing them in roles that are ideally suited for their abilities as well as the needs at Brown Books.
There are many benefits of providing internships to students seeking experience in the publishing industry. To be successful in any business, one has to learn the facets of an industry. UT Dallas and Brown Books both agree that this program provides the application of a skill set to interns who will ultimately become employees. A strong working knowledge of the industry puts these students ahead in their future job search, something they gain during their time at Brown Books.
"You have to have marketable skills that can translate after graduation," said Megan Gray Hering, Director of Advising and Assistant Director of the Humanities.
Students have the opportunity to use their internship for one, two, or three hours of college credit through the UT Dallas Career Center. They must document work, submit an essay reflecting their experiences, and work with Mr. Mickey Choate, Associate Director of Career Education and Assessment at UT Dallas.
"This type of a program shows students how to turn their passion into a vocation," said Emily Akins, Academic Advisor at UT Dallas. "Having a connection with a publishing company is huge."
Founder and CEO of Brown Books Publishing Group, Milli Brown says, "In the 25 years that Brown Books has been in business, we have had the good fortune of hiring a number of very talented individuals that initially came to us as an intern. This new collaboration with UTD, while teaching students about the core competencies required in the various departments in publishing, will also allow us to develop relationships with these students that might possibly last well beyond their internship. We always have an eye toward finding top talent, so I am excited that UTD is making an extra effort on behalf of their students to give them real world experience."
Hallie Raymond, a former intern and now Junior Editor at Brown Books Publishing, recently spoke about her experiences in a Brown Books internship. "My internship confirmed my love for editing, especially developmental editing. Working as an intern enabled me to build my confidence and learn the trade, and now I'm learning I can do things I never thought I could."
When interns begin their interviewing process at Brown Books, they take an intensive editorial test and attend a series of interviews. Once aboard, they have the opportunity to learn the various arms of the publishing industry.
"They receive an orientation packet on basic tasks of being an intern. Once we find out what skills they have, then we can assign them to different tasks. Their internship grows and changes organically," said Ms. Raymond.
Through this partnership, students will be gaining a more robust experience. Knowledge is the beginning, but application of that knowledge adds an additional piece to their education.
"[Brown Books is] providing something that I cannot provide in the classroom," said Dr. Carie S. Tucker King, Professor of Communications, Professor of Rhetoric.
About Brown Books Publishing Group (BBPG)
Founded in 1994 as an Entrepreneurial Publisher for Entrepreneurial Authors®, Brown Books Publishing Group was established to fill a need in the publishing world by allowing authors to have a voice in the publishing process while retaining the rights to their intellectual property. Applying this innovative Relationship Publishing™ model, Brown Books has cultivated a prestigious stable of authors, from New York Times bestsellers to Pulitzer Prize winners and more. Boasting hundreds of high-quality books across genres, Brown Books is a fiercely independent publisher that encourages author empowerment. In 1994, Brown Books ushered in A New Era in Publishing™, and more than two decades later, continues to be a successful innovative leader in the publishing industry. For more information, please visit http://www.BrownBooks.com.
About The Agency at Brown Books (ABB)
As a sister company of Brown Books Publishing Group, The Agency at Brown Books is backed by more than 20 years of publishing excellence, leveraged in the first full-service public relations, marketing, branding, and distribution provider within a publishing house. The Agency provides high-level public relations, marketing, and distribution services for not only Brown Books authors, but also non-affiliated authors, all within the same house. For more information, please visit http://www.TheAgencyatBB.com.