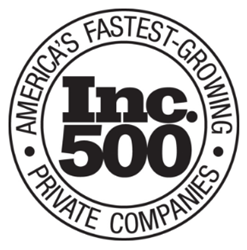 Being named as one of Inc. 500's fastest growing private companies in America is a very prestigious, humbling award.
Ogden, UT (PRWEB) September 13, 2017
Trust Guard, the leader in website security, has an announcement to make concerning its sister company Shopper Approved, LLC. Inc.com, well known for its annual lists of America's fastest growing privately-held companies, has named Shopper Approved as the #368 company on its 2017 list. The list measures revenue growth from 2013 to 2016. To qualify, companies must have been founded and must have been generating revenue by March 31, 2013. Companies must be U.S. based, independent, and for profit, as of December 31, 2016.
Shopper Approved, which also made last year's Inc. 500 list, requests, manages, and promotes product and merchant reviews for distribution across the internet, helping thousands of companies amplify their brands.
With its state-of-the-art software, online consumers can easily rate and review products and companies. Visitors new to a website can then view the ratings and reviews of their peers to make a more informed, more educated purchase.
For robertscamera.com, Shopper Approved charged $75 less than their previous rating and review provider while obtaining more than five times as many ratings and reviews as before! Other companies have seen similar improvements in the number of ratings received. Monthly ratings and reviews from Roberts Camera's previous provider had maxed out at 250, while after two months with Shopper Approved, they were receiving more than 2,000.
It should go without saying that online consumers who are visiting websites for the first time are more likely to buy from companies with higher ratings and large numbers of positive reviews than they would from their competitors who display fewer and less impressive ratings and reviews. Shopper Approved allows business owners the ability to fix issues that have resulted in poor ratings. When issues are resolved, the customer can then revise his or her rating, improving the website's overall performance.
Inc.com and the September, 2017 issue of the Inc. 500 magazine recognized Shopper Approved as the twenty-fifth fastest growing software company in the United States, classified with the likes of other quality, well-run companies that create applications, development tools, and web platforms or utilities.
Being named as one of Inc. 500's fastest growing private companies in America is a very prestigious, humbling award. During the past 4 years, Shopper Approved has experienced exponential growth without the need of outside investors or venture capital.
Its passion for innovation continues to lead the US market as it moves into new verticals while offering its services to more and more countries in an ongoing effort to provide more opportunities for worldwide customer feedback and syndication.
"We want to give a very heartfelt 'Thank You' to all of our loyal clients who made this possible" said CEO Scott Brandley. "We also want to thank all of our hard-working, dedicated staff who've made Shopper Approved what it is today."
Trust Guard, LLC and Shopper Approved, LLC are independent entities co-founded by David and Scott Brandley. Visit Shopper Approved's website and try their award-winning ratings and review services risk-free for 30 days.