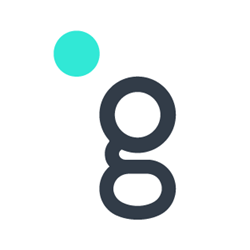 Cambridge, England (PRWEB) September 12, 2017
Grapeshot, a real-time marketing intelligence and optimization platform, was named the 64th fastest-growing tech company according to The Sunday Times' annual Hiscox Tech Track 100, which ranks the UK's fastest growing tech companies. This year's ranking for Grapeshot is an increase from last year's list, where the company rose 27 spots from 91, given Grapeshot's annual sales growth of 66 percent to £9m.
"Over the past two years we've been recognized as one of the fastest growing companies in the UK, and for the matter the world, which is a testament to the work and passion of our team" said John Snyder, Co-Founder and CEO, Grapeshot. "We hope to continue our accelerated growth and expansion into the coming year."
Grapeshot provides their technology to a number of leading global clients and partners including IBM, Chase, Chrysler, Johnson & Johnson, Unilever, AOL, AppNexus, MediaMath, The Trade Desk, AdForm and iPinYou. Additionally, Grapeshot announced key strategic partnerships with notable brands and publishers, including VICE Media, Tout, Screen6, VideoAmp, Drawbridge, Spongecell. Additionally, Grapeshot bolstered its management team with the addition of Jan Zlotnick as Executive Brand & Creative Director and Anshu Khurana as SVP Analytics.
Past stars from the Hiscox Tech Track 100 include travel search engine Skyscanner, which was bought by Ctrip, China's largest travel company, for £1.4bn last November, as well as food delivery website Just Eat, now worth £4.2bn.
The Tech Track 100 is sponsored by Hiscox, Barclays, BDO, BGF and N+1 Singer, and compiled by Fast Track, the Oxford-based research and networking events firm.
To view the full Tech Track 100 league table for 2017, click here.
About Grapeshot
Grapeshot is a real-time marketing intelligence and optimization company. By deploying machine learning to unlock the value from keyword-based data, Grapeshot's Live Context Marketing Engine helps marketers move from isolated data silos to fully integrated, cross-channel predictive analytics leading to more effective and brand-safe marketing campaigns, improved/cognitive customer engagement, increased customer lifetime value and greater revenue potential and return on advertising spend (ROAS). For more information visit: http://www.grapeshot.com or follow Grapeshot on Twitter and Facebook.