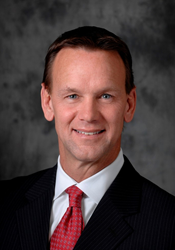 We are blessed to have a great team that is dedicated to providing compassionate care for the communities we serve
TAMPA, FL (PRWEB) September 12, 2017
Florida Hospital employees throughout the Tampa Bay and Heartland region of Florida are returning home Monday evening after working through Hurricane Irma. As the storm approached and battered Florida, dedicated medical teams performed life-saving procedures and brought new life into the world by delivering several babies.
"Our teams were well-prepared and responded quickly to ensure we could maintain continuity of care for all of our patients during the storm. I couldn't be more grateful or thankful for the incredible work they did during a difficult and challenging time. We are blessed to have a great team that is dedicated to providing compassionate care for the communities that we serve," said Mike Schultz, president and CEO of Florida Hospital, West Florida Division of Adventist Health System.
Centra Care, Florida Hospital's Urgent Care Clinics, is offering access to Florida Hospital physicians by offering free virtual physician visits through 8:00 pm on Tuesday evening, Sept. 12. This service is designed for minor injuries and conditions such as allergies, infections, cold and flu. Patients can access urgent-care services on their phone or tablet through Florida Hospital's eCare app which can be downloaded from Google Play or the App Store on iTunes.
Hillsborough, Pasco and Pinellas County Updates:
Florida Hospital Carrollwood is open and has resumed normal visiting hours. Elective surgeries, outpatient imaging and outpatient laboratory will resume on Tuesday.
Florida Hospital at Connerton, Long Term Acute Care facility is open.
Florida Hospital Tampa is open and elective surgical cases and outpatient procedures will resume on Tuesday.
In an abundance of caution and to ensure patient safety, Florida Hospital North Pinellas evacuated patients on Saturday evening and remains closed. The hospital experienced only minor cosmetic damage to the exterior of the hospital after the storm. Hospital officials are working closely with state officials to reopen as soon as possible this week. The Florida Hospital Palm Harbor ER is open and Florida Hospital North Pinellas Wound Healing Institute of Trinity will open on Tuesday.
Florida Hospital Wesley Chapel is open. The Health and Wellness Center at Florida Hospital Wesley Chapel, the Center for Women's Health and Outpatient Rehabilitation will open on Tuesday.
Florida Hospital Zephyrhills is open. Elective surgery, laboratory, imaging and interventional procedures will resume on Tuesday. Florida Hospital Zephyrhills' Center for Wound Healing and Nuclear Medicine will resume operations on Wednesday.
All Florida Hospital Physician Group practice locations will open Tuesday at 12 p.m. Patients are encouraged to call the office in the morning to confirm their appointment prior to arriving at the following physician practices:
Hillsborough County
Dr. Robert and Dr. Adela Oliva in Brandon
Dr. Yvonne Santiago in Carrollwood
Pasco County
Dr. Danielle Albritton in Dade City
Dr. Jayapriya Raj in Dade City
Pinellas County
Dr. Greg Baker & Dr. Paula Knapp Baker in East Lake
Dr. Glenn Lura in New Port Richey
Dr. Louis Astra in Tarpon Springs
Dr. Raj Kotak in Tarpon Springs
Dr. Douglas Reintgen in Tarpon Springs
Dr. Effie Pappas Politis in Tarpon Springs
Dr. Craig Burns in Palm Harbor
Dr. Jacqueline Fernandes in Palm Harbor
Dr. Giovanni Jubiz in Palm Harbor
Dr. Norman Abbott in Palm Harbor
Dr. Angelo Cappiello in Holiday
Dr. David Fine in Palm Harbor
Patients are encouraged to call (844) 397-0018 for information on the reopening of all Florida Hospital Express Care at Walgreens clinics. The following Florida Hospital Express Care at Walgreens clinics will be closed Tuesday:
3851 4th St. N., St. Petersburg, FL 33703
2115 E Hillsborough Ave., Tampa, FL 33610
128 E Brandon Blvd, Brandon, FL 33511
6560 Ulmerton Rd., Largo, FL 33771
33670 US Highway 19 N., Palm Harbor, FL 34684
Hardee and Highlands County Update:
Florida Hospital Heartland Medical Center Sebring, Florida Hospital Heartland Medical Center Lake Placid and Florida Hospital Wauchula are open. Florida Hospital Outpatient Services, which includes imaging services, laboratory services, and wound care clinics will open on Wednesday. Florida Hospital Health Partners physician offices will reopen on Wednesday.