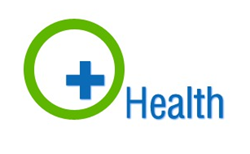 By centralizing condition management and wellness programs into a single human resources app, and by providing these services to an employee's entire family, we have demonstrated that employers can drastically increase company engagement and wellness program participation,"
Memphis, Tenn. (PRWEB) September 13, 2017
Green Circle Health, a provider of health care management and employee wellness platforms designed to empower families to make healthy lifestyle decisions, is launching a Sales and Operations Center in Memphis. The location was selected due to its executive team's close ties with the local community, where it plans to create up to 100 new jobs by 2022.
Tom Dyer, vice chairman of Shelby County's Economic Development Growth Engine and EVP of GCH said "This new location brings GCH's founder Dinesh Sheth, who previously launched two successful local businesses – uMonitor, which was sold to a Fortune 500 company, and Software Resource Consultants, a consulting firm to almost all of Memphis's major local businesses, back to the area to once again create highly skilled jobs for the local market. It's truly an honor to support this initiative and work to improve the health and wellbeing of Memphis and its people."
The Sales and Operations Center opened with an initial staff of five individuals led by Sonya Machuta, Director of Sales Operations for GCH. The company expects to make additional hires in the areas of sales, project management and benefits consulting as companies utilize the GCH Platform to establish a long-term workplace culture of health and wellbeing, reduce absenteeism and presenteeism and increase employee productivity.
The GCH Platform is a single HR benefits and holistic wellbeing app that empowers employees and their families to manage their life long digital health records, engage with digital and live health specialists and coaches to improve their wellbeing and lower healthcare costs by making meaningful behavioral changes to lead healthy lifestyles.
"Our mission is to help millions of people live healthier, happier lives. By centralizing condition management and wellness programs into a single human resources app, and by providing these services to an employee's entire family, we have demonstrated that employers can drastically increase company engagement and wellness program participation," said Dinesh Sheth, CEO and founder of Green Circle Health. "After years of living and working in Memphis, it's an honor to return and once again give back to the local community – first by helping individuals make long-term behavioral changes that will help them lead healthier lives and also by energizing the local economy through jobs and community service."
About Green Circle Health
Green Circle Health is the provider of the GCH Platform, a single HR benefits and holistic wellbeing app that empowers employees and their families to manage their health data, engage with clinical health specialists to improve their wellbeing and lower overall costs by making meaningful behavioral changes to avoid chronic diseases and lead healthier lives. The GCH Platform is a web and mobile based communications gateway designed to improve productivity, decrease absenteeism and presenteeism and improve company profitability.
GCH is a minority owned organization and its technology is compliant with the Health Insurance Portability Accountability Act (HIPAA); the Health Information Technology for Economic and Clinical Health (HITECH) Act; and also supports Meaningful Use. For more information, visit http://www.greencirclehealth.com and follow them on Twitter, Facebook and LinkedIn.