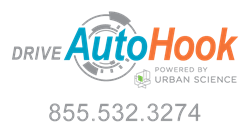 The value of knowing exactly what opportunities you're losing and why you're losing them has been completely out of reach, until now.
Detroit, MI (PRWEB) September 13, 2017
AutoHook's TCA is the first-ever report to deliver a complete, 360-degree analysis of a dealership's CRM leads, exposing their greatest areas of lost sales opportunities tied to a specific competitor, salesperson, zip code, model, lead source, traffic source, or time frame. Using insights derived from TCA, dealers will have full control over their marketing, lead conversion, and operational processes. The report is revolutionary in that it allows dealers to identify detailed lost opportunities tied to an individual salesperson, using data only hours old.
"The problem dealers have faced for so long is that their CRM data is incomplete, one-dimensional, and only shows their effectiveness against their own sales, but it's equally important to know how many of their customers purchased from a competitor," says David Metter, President of AutoHook, powered by Urban Science. "The value of knowing exactly what opportunities you're losing and why you're losing them has been completely out of reach, until now."
TCA matches a dealer's existing CRM and DMS data with Urban Science's near real-time sales database to reveal the sources responsible for the highest defection rates. AutoHook's technology also identifies leads that have already purchased a vehicle elsewhere, thus helping reduce wasted time and marketing efforts chasing customers that are no longer in market for a car.
"In order to successfully grow market share and cut losses dealers need visibility into the source of each lost sale, whether it's an internal challenge with sales staff or an external issue with a lead source," says Randy Berlin, Global Account Director at Dealer Services Group, LLC, a subsidiary of Urban Science. "Having the ability to define why a sale fell through ultimately gives dealers the power they need to take full control of their marketing and sales operations."
TCA's multidimensional reporting pinpoints missed opportunities and AutoHook then provides the solutions necessary to transform them into showroom visits and closed sales. Based on the insights revealed within TCA, AutoHook implements customized incentive campaigns to target the areas and sources with the highest defection rates.
"We don't just show dealers all the problems within their operations and send them on their way, we actually prescribe the solutions necessary to cure these issues and execute full-circle with our private incentive offers," adds Metter.
TCA uses the fastest most accurate sales data available to uncover a narrative dealers have never been able to hear or see before. The value of this knowledge will result in more efficient strategies to increase market share growth even in declining conditions.
About AutoHook, powered by Urban Science
AutoHook, powered by Urban Science specializes in proving sales attribution combined with an untouched ability to deliver showroom visits that purchase. Through their network of private incentive offers, AutoHook supplies true, incremental walk-in traffic for dealers and OEMs. Powered by Urban Science's sales match database, AutoHook instantly proves their ROI with the fastest, most accurate sales validation data in existence. AutoHook's incentive solutions are scientifically proven to lift incremental sales, new to brand buyers, showroom visits, and conversion rates across channels.
For more information, please visit DriveAutoHook.com/TCA or call (855) 532-3274.