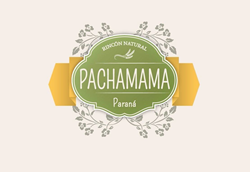 Paraná, Entre Ríos, Argentina (PRWEB) September 12, 2017
It is a fact that life is changing for everybody, and along with it, people should change its eating habits in order to be able to make through the day.
Pachamama Rincón Natural, a healthy food store in Paraná, Argentina, is happy to announce its new selection of products in order to help you achieve your goals, regardless if you are looking to drop some weight, gain muscle, be more energetic, or just eating healthy.
For instance, ever heard of Maca? It is an exotic Peruvian root with hundreds of benefits, ranging from an increase of stamina, libido, hormonal function and much more.
Or ginkgo biloba, a tree that has countless benefits for the circulatory system.
Visit us on Urquiza 794, Paraná, Entre Ríos, Argentina to get the best exotic products, sports supplements, or just a healthy snack for your way home.
Like us on Facebook to get the best nutrition tips and trends.
https://www.facebook.com/Pachamama-Rinc%C3%B3n-Natural-1486896954944884/
Eat better and be the best version of yourself.