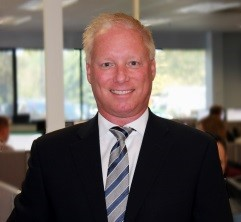 The ability to deliver an outstanding experience to our agents and our mutual customers is paramount.
Neptune, NJ (PRWEB) September 13, 2017
Spectrotel, Inc., a national leading integrated solutions provider specializing in the aggregation of Voice, Internet, Cloud and Managed Services is pleased to announce and welcome Robert Olson as Vice President, West Channel Sales, effective September 5, 2017.
Mr. Olson, a well-regarded industry professional, has extensive Channel Sales and leadership expertise at various telecommunication companies including Global Capacity, EarthLink, Windstream and XO Communications. Prior to joining Spectrotel, Rob held the position of Channel Chief at Global Capacity where he launched a channel sales team and implemented an aggressive sales plan that significantly increased monthly recurring revenue with mid-market and enterprise level accounts.
"Rob's proven leadership, key relationships and strong partner experience aligns perfectly with our team," states Gabe Sette, SVP Channel Sales and Premier Accounts. "Given Spectrotel's extensive growth and success, we are excited to have Rob on board to develop the team in the West and apply his passion, vision and exceptional sales experience to build on this growth."
"The ability to deliver an outstanding experience to our agents and our mutual customers is paramount. Over the past 20 years, Spectrotel has built a strong reputation around delivering nothing less than the best," said Rob Olson. "I firmly believe the true players in the telecom space of tomorrow are those providers who recognize how critical the customer experience is to our partners and Spectrotel leads the way. I am excited to be part of this incredible team."
About Spectrotel
For 20 years Spectrotel has provided quality, affordable, personalized, and integrated communication services to SMB and enterprise customers. Spectrotel delivers the versatility of any service, any carrier, any speed, at any location in order to provide a fully integrated and customizable enterprise solution that is flexible and scalable as technologies evolve and businesses expand. For more information, visit http://www.spectrotel.com/