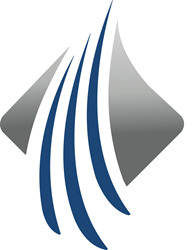 Since the launch of our legal contract service offering in Los Angeles in 2013, we have seen steady and growing demand.
Atlanta, GA (PRWEB) September 19, 2017
The Legal Search Division of Lucas Group, North America's leading executive recruiting firm, today announced significant growth in its Contract Legal Solutions practice, which recently added a second recruitment branch in Atlanta to meet steady nationwide demand. From February to August 2017 there were 217% more contract placements made.
Concurrent with this growth and the expansion of its Contract Legal Solutions practice from Los Angeles to Atlanta, Lucas Group has added five additional Associates to the legal contract team. The nationwide team works cohesively to assist U.S. corporations and law firms in hiring skilled attorneys, paralegals, legal support, and compliance professionals on a temporary, temporary-to-hire, and long-term basis. Hiring organizations include corporate in-house legal departments at mid-tier to Fortune 500 companies, as well as boutique to global 100 law firms nationwide.
"Since the launch of our legal contract service offering in Los Angeles in 2013, we have seen steady and growing demand for these services in an evolving legal environment," said Steven Lynch, Managing Partner of Lucas Group's Atlanta Legal Division. "Law firms and corporations clearly need a contract talent solutions provider, and Lucas Group is committed to being that partner."
Associates recently onboarded to fortify the Contract Legal Solutions team possess expertise in legal recruitment and are strategically located from coast to coast. They include Tennille Hall, Senior Partner, Atlanta; Sara Luksin, Senior Executive Search Consultant, Atlanta; Mel Wolfe, Senior Partner, New York; Dustyn Pellegrino, Senior Partner, Los Angeles;Wade Greiten, Senior Executive Search Consultant, Los Angeles; and George Garcia, Executive Search Consultant also based in Los Angeles.
Hall conveys in a recent article why hiring contracted attorneys is an increasingly viable solution in today's variable business climate. "Given the speed at which talented legal contractors hit the ground running, this high-value solution goes a long way in stemming attrition, and reducing hiring and recruiting costs for hiring companies," she said. "These are among the most compelling reasons driving demand for contract talent today."
The availability of well credentialed contract attorneys is also growing across industries and legal practice areas. According to Greiten, "The dynamic in the legal market for contract talent means the types of projects available to attorneys are extremely varied. It's a whole new world for attorneys and paralegals, particularly for those with a corporate/finance background, or those who can leverage large-firm experience to land projects requiring prior exposure to complex commercial litigation." Greiten recently penned an article revealing what today's corporations and law firms are looking for in legal contractors.
In addition to full-service legal industry recruitment, Lucas Group specializes in executive and contract recruitment services for six other functionalities, including Accounting & Finance, Human Resources, Information Technology, Manufacturing, Military Transition, and Sales & Marketing. The firm works in partnership with leading U.S. organizations to find and place the professional talent their businesses need, while assisting top tier job seekers in taking the next step in their careers.