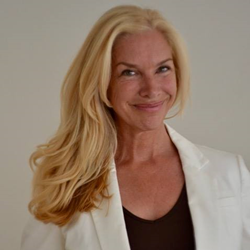 "We will remember the end of life experience of our loved ones forever. We do not get a second chance to get it right. Death can be the natural, sacred, experience it was meant to be". Suzanne B. O'Brien RN
New York, New York (PRWEB) September 18, 2017
Stirred by her experience as a hospice and oncology nurse, Suzanne B. O'Brien RN created two free educational programs to help teach communities how to care for the dying. "In my experience, there are two things that can make end of life better by 90%. The first is bringing back the knowledge of how to care for someone who is terminally ill. This was a skill that 100 years ago was handed down generation to generation. We have, as a culture, lost that skill," said O'Brien. To help change that, O'Brien created The Doulagivers End of Life Doula Family Caregiver Training. This 1 day workshop will teach families everything they need to know on how to care for their loved ones. The workshop covers what to do from the time someone gets a terminal diagnosis all the way through to when someone dies. This workshop uses the Doulagivers 3 Phase End of Life Doula Holistic Model of Care and addresses the needs of both the patient and caregiver physically, emotionally and spiritually.
The second is The Doulagivers Discussions on Death and Dying Seminar Series.
Following in the footsteps of the successful Death Café movement, Doulagivers is offering free community education regarding all things end of life.
"Death Cafes are a wonderful way for people to come together and discuss death in a safe and respected space. There is a strict policy that does not allow for any teaching or for leading to any specific conclusion. I have found personally that many people not only want to share their feelings regarding death, but are ready to learn all they can so that they can make empowered, informed choices for their own lives." –Suzanne B. O'Brien RN
The Doulagivers Discussions on Death and Dying Seminar Series will provide such a forum. Beginning on October 5th at The St. Agnes New York Public Library on the Upper West Side of Manhattan, The Doulagivers Discussions on Death and Dying Seminar Series will be held monthly for two hour periods and are free of charge. They will consist of an opening question, group discussion, segment of teaching and Q&A session. The seminar will cover everything from advance directives to how to have a home wake.
Death is the second leading fear in the United States. "The key to changing this is to have opportunities to learn about end of life and end of life care before we need it," said O'Brien. It is inevitable that we will all be touched by end of life. With the right kindness, education and support, end of life can be the natural experience it was meant to be.
Upcoming Events
Doulagivers Discussions on Death and Dying Seminar Series
October 5th 5pm-6:45pm
New York Public Library
444 Amsterdam Avenue
New York, NY 10024
End of Life Doula Family Caregiver Training. October 14th 1pm-4pm
New York Public Library
328 E.67th St.
New York, NY 10065
All community events are free. Register at http://www.doulagivers.com under "events".
About Suzanne B. O'Brien RN
O'Brien is a former Hospice and Oncology Nurse in Manhattan, New York. O'Brien is the founder of The International Doulagivers Association. She created The End of Life Doula Practitioners Certification Training and has trained End of Life Doulas from all around the world. O'Brien is committed to providing support and education in the hopes that everyone everywhere can have the best end of life experience possible.