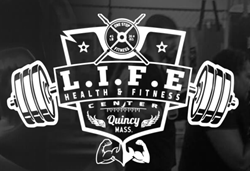 Quincy, MA (PRWEB) September 12, 2017
L.I.F.E​ ​Health​ ​&​ ​Fitness​ ​Center​ ​in​ ​Quincy​ ​is​ ​proud​ ​to​ ​offer​ ​a​ ​new​ ​afterschool​ ​program​ ​for​ ​at​ ​risk youth​ ​and​ ​children​ ​throughout​ ​Massachusetts.​ ​The​ ​L.I.F.E.​ ​Afterschool​ ​Program​ ​was​ ​founded​ ​in 2015​ ​​ and​ ​ ​L.I.F.E's​ ​mission​ ​has​ ​been​ ​to​ ​provide​ ​a​ ​safe,​ ​professional,​ ​and​ ​effective​ ​training program​ ​for​ ​students​ ​to​ ​better​ ​prepare​ ​them​ ​for​ ​academic​ ​and​ ​athletic​ ​success​ ​in​ ​the​ ​future.
The​ ​L.I.F.E.​ ​Health​ ​&​ ​Fitness​ ​Center​ ​After​ ​School​ ​Program​ ​was​ ​designed​ ​for​ ​students​ ​between the​ ​ages​ ​of​ ​10​ ​and​ ​17​ ​years​ ​old.​ ​​ The​ ​L.I.F.E.​ ​Afterschool​ ​Program​ ​was​ ​created​ ​to​ ​develop​ ​a solid​ ​foundation​ ​for​ ​eligible​ ​students​ ​to​ ​build​ ​and​ ​develop​ ​power,​ ​strength,​ ​and​ ​endurance through​ ​a​ ​variety​ ​of​ ​martial​ ​arts​ ​and​ ​athletic​ ​training​ ​classes.​ ​This​ ​comprehensive​ ​program utilizes​ ​various​ ​training​ ​modalities​ ​to​ ​improve​ ​each​ ​student's​ ​core​ ​stability,​ ​flexibility,​ ​speed,​ ​and agility.​ ​In​ ​addition​ ​to​ ​the​ ​fitness​ ​portion​ ​of​ ​the​ ​program,​ ​students​ ​will​ ​also​ ​be​ ​educated​ ​on nutrition​ ​and​ ​health.
Children​ ​who​ ​participate​ ​in​ ​the​ ​program​ ​must​ ​adhere​ ​to​ ​academic​ ​and​ ​conduct​ ​guidelines​ ​in order​ ​to​ ​keep​ ​their​ ​enrollment.​​​ ​In​ ​order​ ​to​ ​benefit​ ​more​ ​children,​ ​L.I.F.E​ ​Health​ ​&​ ​Fitness​ ​Center has​ ​opened​ ​up​ ​third-party​ ​sponsorship​ ​opportunities​ ​for​ ​local​ ​vendors​ ​and​ ​businesses interested​ ​in​ ​sponsoring​ ​a​ ​child​ ​whose​ ​parents​ ​are​ ​not​ ​able​ ​to​ ​afford​ ​the​ ​program​ ​themselves.
Registration​ ​for​ ​the​ ​MEN-TOR​ ​Afterschool​ ​Program​ ​will​ ​begin​ ​on​ ​September​ ​18th,​ ​2017,​ ​and classes​ ​will​ ​be​ ​held​ ​Monday​ ​through​ ​Thursday​ ​from​ ​4:30pm​ ​to​ ​5:30pm.​ ​The​ ​full​ ​student​ ​program costs​ ​$150​ ​a​ ​month​ ​for​ ​four​ ​days​ ​a​ ​week,​ ​and​ ​there​ ​is​ ​a​ ​half​ ​program​ ​option​ ​(two​ ​days​ ​a​ ​week) for​ ​$99​ ​a​ ​month.​ ​There​ ​are​ ​also​ ​tuition-free​ ​opportunities​ ​and​ ​scholarships​ ​available​ ​through MEN-TOR​​​ ​if​ ​parents​ ​of​ ​qualified​ ​students​ ​are​ ​unable​ ​to​ ​afford​ ​the​ ​program.
If​ ​you'd​ ​like​ ​to​ ​donate​ ​to​ ​the​ ​program,​ ​please​ ​visit​ ​L.I.F.E's​ ​​facebook​​ ​page​ ​for​ ​more​ ​information. To​ ​learn​ ​more​ ​about​ ​the​ ​MEN-TOR​ ​Afterschool​ ​Program​ ​or​ ​if​ ​you​ ​would​ ​like​ ​to​ ​become​ ​a sponsor,​ ​​contact​​ ​L.I.F.E​ ​Health​ ​&​ ​Fitness​ ​Center​ ​today.
About​ ​L.I.F.E​ ​Health​ ​&​ ​Fitness​ ​Center
L.I.F.E​ ​Health​ ​&​ ​Fitness​ ​Center​ ​offers​ ​personal​ ​training,​ ​meal​ ​planning,​ ​and​ ​group​ ​fitness classes​ ​all​ ​under​ ​one​ ​roof​ ​in​ ​Quincy.​ ​They​ ​offer​ ​customized​ ​fitness​ ​packages​ ​to​ ​help​ ​men​ ​and women​ ​achieve​ ​their​ ​fitness​ ​and​ ​weight​ ​loss​ ​goals,​ ​and​ ​they​ ​base​ ​all​ ​of​ ​their​ ​programs​ ​on​ ​the individual's​ ​physical​ ​capabilities,​ ​exercise​ ​preference,​ ​and​ ​individual​ ​goals.