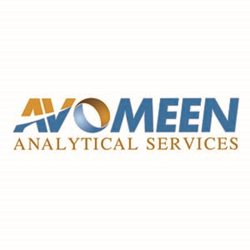 I like the intimate feeling of the Contract Pharma show, it allows our experienced chemists to truly disseminate information on the complex analytical services that we provide in a meaningful way. When expanding on new services this trade show allows us to truly connect with a very targeted audience
New Brunswick, NJ (PRWEB) September 12, 2017
Avomeen.com, the analytical laboratory that is known as one of the fastest growing b2b product testing and development companies will be exhibiting at the 16th annual Contract Pharma Conference to highlight some of their expanded service offerings.
Contract Pharma is an educational conference for pharma and bio-pharma professionals that has multiple speakers with direct FDA employment on their resumes. Their talk's help attendees understand both the current and future environment within the industry including hot button topics that you don't always see covered at other similar events.
Avomeen's CEO Mark Harvill said he choose Contract Pharma to make the announcements because "I like the intimate feeling of the Contract Pharma show, it allows our experienced chemists to truly disseminate information on the complex analytical services that we provide in a meaningful way. When launching or expanding on new services this trade show allows us to truly connect with a very targeted audience."
Avomeen
Avomeen is the premier chemical testing laboratory for product development, analytical testing, and phase I-IIa clinical trial material manufacturing services. They work closely with their clients to develop a custom program designed to get their clients API's into clinic as quickly as reliably possible.
The testing laboratories specialties include complex problem solving, impurity characterization, extractables & leachables studies, analytical method development and validation, stability testing, pre-formulation services, and compendial analysis.