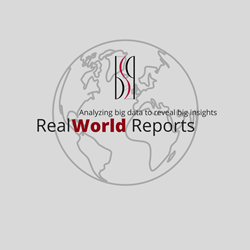 "Our focus is on providing detailed analysis to address pressing healthcare issues" - Fred Peyerl, Partner at Boston Strategic Partners, Inc.
(PRWEB) September 14, 2017
Boston Strategic Partners, Inc. (BSP), a life-sciences and healthcare consulting firm is utilizing its extensive experience with Health Economics and Outcomes Research (HEOR) and 'big data' to provide in-depth analysis of pneumonia patients characteristics, medication management, costs and laboratory testing. In 2014, US healthcare spending exceeded $3.0 trillion with nearly 1/3 spent on hospitalizations. BSP has access to real-world data from an Electronic Health Record (EHR) database of clinical and administrative records spanning 273 million encounters for 60 million patients in 600+ hospitals and health systems across the US, representing nearly 16% of the US population.
30% of all hospital discharges involve treatment of infectious organisms. Pneumonia is responsible for an estimated 12% of all hospital stays. At an average cost of $15,500 per occurrence, we estimate that hospitalizations for severe infections account for $212 billion in annual spending or 7% of total healthcare expenditure. In this report, we conduct an in-depth analysis of sepsis patient characteristics, medication management, costs, and laboratory testing.
Gram-negative bacteria are the likely causative agents of most pneumonia infections and physicians treat most of these patients with levofloxacin, ceftriaxone, and azithromycin. From 2010-2015, drug resistant organisms caused a surprising 20% of bacterial pneumonia infections. After confirmatory diagnosis, over half of sepsis patients undergo a change in antibiotic therapy.
BSP provides quantitative, objective data using real-world patient encounters and reflects real physician decisions and encounter characteristics (e.g. patient response to therapy and outcomes) in key areas, such as antibiotic resistant pathogens and antimicrobial stewardship.
Areas of focus:

Acute Myocardial Infarction
Antibiotic resistance
Chronic Kidney Disease (CKD)
Chronic Obstructive Pulmonary Disease (COPD)
Extrinsic Asthma
Hip and knee surgery
Hypertension
Influenza (and resulting complications)
Obesity
Osteoarthritis
Schizophrenia
Stroke
Type 2 Diabetes (and resulting complications)
For more information about Boston Strategic Partners, Inc. and our data analysis reports visit: http://www.bostonsp.com/reports.
About BSP
Founded in 2003, Boston Strategic Partners, Inc. is a dedicated healthcare and life sciences company. We offer five different types of services:

Business & Clinical Strategy
Health Economics & Outcomes Research (HEOR)
Medical Communications
Regulatory Strategy
Financial Advisory
For more information or to schedule a meeting with our team, please email us at info(at)bostonsp(dot)com