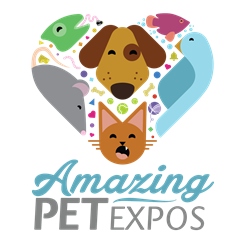 St. Louis, MO (PRWEB) September 12, 2017
Amazing Pet Expos recently celebrated the production of 178 consecutive Pet Expos in 20 states across the country since 2009..
Always on the lookout for new features, Lucy Pet's Gnarly Crankin' K9 Wave Maker, designed exclusively for Lucy Pet by American Wave Machine, made its way for the first time to Denver, Colorado to participate in the 7th Annual Denver Pet Expo. Held for the first time at the National Western Complex on Aug. 19-20, the expo featured Lucy Pet's Wave Maker and first time ever with surfin' doggies doing tricks on moving boards plus surfin' kitty cats. Over 400 pets rode the waves that weekend.
All Amazing Pet Expos are held indoors, pets are welcome and our team of event producers travels personally to every city. Features in many cities include lure coursing, agility, pet costume contests, dock diving and activities courses for pets. In 2015, every Amazing Pet Expo was expanded to a two day format, with features on both Saturday and Sunday.
Exhibitors and vendors include local and national pet businesses, rescues, pet food manufacturers, pet product suppliers, groomers, trainers, animal hospitals, vets and other pet-centric organizations.
"Over 2 million people have walked through the doors of an Amazing Pet Expo the past 8 years," says Ethan Barnett, Vice President of Amazing Pet Expos. "With so many people walking through our events, we've been able to educate the public on progressive, bond-strengthening training techniques, pet safety, and legislation protecting our furry friends, veterinary education and more. We've also continued to provide low-cost vaccinations alongside a mega-adoption area at each event for pet parents looking for new family members. Amazing Pet Expos have reached many major pet communities around the country and continue to make a difference in the lives of humans and animals alike."
Amazing Pet Expos is the leading pet event production company currently producing large-scale consumer-based pet expos across the United States. All well-behaved pets are welcome, as long as they're on a fixed lead (or in a carrier) with proof of age-appropriate rabies vaccines.
For more information, call 1-800-977-3609 or visit http://www.AmazingPetExpos.com