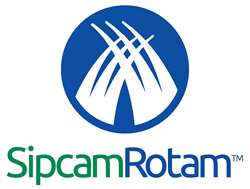 Durham, N.C. (PRWEB) September 13, 2017
SipcamRotam announced today that Rick Borgogni has been hired as Vice President Sales, Agriculture. Borgogni is an experienced, innovative business leader with extensive national sales and marketing experience and a proven track record in people management, new product launches, post-patent product strategies and leading cross-functional teams.
Most recently, Borgogni was an agricultural management consultant with SePRO Corporation. He began his agricultural products career as a new products herbicide business development manager with Dow Chemical Company. He worked with Dow for an additional 27 years in positions of increasing responsibility, finally concluding his career there as the US Market Manager-Specialty Markets for Dow AgroSciences in 2010. Additionally, he has worked in management positions with Remme Corporation, and Red River Specialities.
"Rick's strengths and experience will complement the JV management team perfectly," said Adam Burnhams, General Manager at SipcamRotam. "His range of prior roles, market knowledge and adaptability will bring added dimension to the team as we plan significant growth in the future of the JV."
A graduate of Oklahoma State University, Borgogni is also a retired Captain of the United States Air Force Reserves.
About SipcamRotam
SipcamRotam is a joint venture derived from SipcamAdvan (http://www.sipcamadvan.com) and Rotam North America (http://www.rotamnorthamerica.com). Both companies offer a distribution-focused marketing strategy to provide chemical, value-added solutions such as biorational and biostimulant products to the agriculture, turf and ornamental (T&O) markets. Each company works on a global platform but offers local crop protection and T&O solutions. The joint venture is headquartered in Durham, North Carolina.