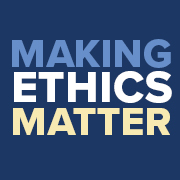 Carnegie Council is one of the world's top creators of nonpartisan educational resources on international ethics used by professionals, journalists, educators, students, and the greater public.
(PRWEB) September 14, 2017
Carnegie Council for Ethics in International Affairs announces its September current affairs programs.
To attend in person, please RSVP. Go to the online calendar at https://www.carnegiecouncil.org/calendar.
Events take place at:
Carnegie Council
170 East 64 Street, New York, NY 10065.
Or watch them as live webcasts here: http://www.carnegiecouncil.org/live. They are also streamed live on Facebook and Twitter.
An Uncertain Ally: Turkey under Erdoğan's Dictatorship
Thursday, September 14, 6:00-7:30 PM ET
David Philips, Columbia University
How has Erdoğan polarized Turkish society and created the conditions that led to the coup attempt of July 2016? How dangerous is he to his country, to the region, and internationally?
SOLD OUT. PLEASE WATCH LIVE WEBCAST.
The Once and Future Liberal: After Identity Politics
Monday, September 18, 8:00-9:15 AM ET
Mark Lilla, Columbia University
How can this nation rebuild a sense of common feeling among Americans, and a sense of duty to each other? How can we build a government that helps all Americans?
STILL TICKETS AVAILABLE OR WATCH LIVE WEBCAST.
The Ordinary Virtues: Moral Order in a Divided World
Monday, September 25, 6:00-8:00 PM ET
Michael Ignatieff, Central European University, Budapest
What moral values do human beings hold in common? As globalization draws us together economically, are our values converging or diverging? In particular, are human rights becoming a global ethic? These were the questions that led Michael Ignatieff to embark on a three-year, eight-nation journey in search of answers.
BY INVITATION ONLY. PLEASE WATCH LIVE WEBCAST
ABOUT CARNEGIE COUNCIL
Founded by Andrew Carnegie in 1914, Carnegie Council for Ethics in International Affairs is an educational, nonprofit, nonpartisan organization that produces lectures, publications, and multimedia materials on the ethical challenges of living in a globalized world. Go to carnegiecouncil.org.