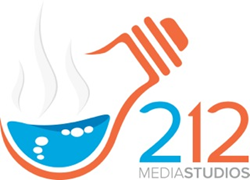 My experience with 212 and Dustin Hickle allowed me to confidently select them as the right partner to teach this class.
Warsaw, Indiana (PRWEB) September 14, 2017
As the director of marketing strategy at 212 Media Studios, Dustin Hickle has a lot of responsibilities. Despite the demands of his job, Hickle is taking time out of his busy schedule to invest in Grace College students by teaching the class Social Media Marketing.
"Communication through social media is paramount in today's society, and I wanted someone with real-world experience to teach our students about it," says Dr. Patrick Loebs, assistant professor of communication at Grace College. "Learning best practices in social media is a timely lesson, given the present climate, and students will benefit from Dustin's knowledge and experience."
As a Grace College alum, Hickle was once in the same position as the students he is teaching. "I grew up as social media really began to take off. Fortunately, I also had a marketing mind to go with my natural bent toward social media," Hickle explains. The emergence of social media propelled his career, and he believes demand for communication and marketing specialists who can navigate social media in a sophisticated way will continue to grow.
In Hickle's opinion, investing in college students is crucial. "These students are the people who are going to be thinking, writing, and creating social media campaigns in the very near future. It's exciting to see the energy and ideas they bring to the table."
As social media becomes even more pervasive in the marketing and communication world, classes like this will be critical to prepare this generation for the demands of today's companies. 212 Media Studios is committed to investing in, educating, and equipping students to be successful in their careers.
More information about the companies and campaigns is available online at  http://www.212mediastudios.com.
####
212 Media Studios is a digital marketing agency based in Warsaw, Ind. specializing in branding, storytelling and inbound marketing techniques, customized to the industry and business needs of their clients.