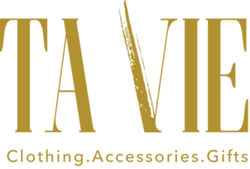 Knoxville, Tennessee (PRWEB) September 26, 2017
Ta'Vie, a one-of-a-kind boutique, has recently opened in the Bearden area of Knoxville, Tennessee. The locally-owned boutique offers contemporary looks for women at reasonable prices. Ta'Vie focuses on offering high-quality brands that are not yet offered anywhere else in Knoxville.
"When I made the decision to open Ta'Vie, I wanted the environment to be comfortable and engaging for an ease of social shopping. Finding the right balance of comfort and merchandising was key in designing the boutique," said owner Trisha Condra-Harris. Many of the brands have never before been seen in Knoxville, including Cupcakes and Cashmere, MAAC London, Dex, Unpublished Jeans, and more.
"Ta'Vie means 'your life' in French and 'journey' in Japanese. The name "Ta'Vie" resonated with me because of its dual meaning. I believe that style is personal, and as we change, so does our style. So in essence, we have on our own style journey," added Condra-Harris.
Ta'Vie celebrated its grand opening on August 12th, and is excited to share its unique shopping experience with the fashion-forward women of Knoxville. Ta'Vie features a carefully-curated collection of apparel, handbags, jewelry, accessories, sunglasses, books, and more, to help women continue their personal style journey. Ta'Vie is now open seven days a week at its location in Bearden.
Ta'Vie is an upscale women's boutique offering contemporary and affordably-priced apparel, accessories, and gifts in Knoxville, Tennessee.