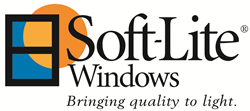 Throughout his 25-year career in manufacturing, Don has driven operational excellence, quality assurance and safety execution.
Streetsboro, OH (PRWEB) September 14, 2017
Don Fisher was recently promoted to the position of Senior Vice President of Manufacturing for Harvey Building Products. In his new position, Don will oversee manufacturing operations for Harvey window and door plants in Londonderry, NH, and Dartmouth, MA, as well as the Soft-Lite manufacturing facility in Streetsboro, OH. Previously, Don has held senior level leadership positions at national manufacturers such as Cartex Glass America, Knauff Insulation and Guardian Building Products. He began his career with Soft-Lite in 2016 as the Vice President of Operations. Don is a certified Lean Six Sigma Black Belt and certified LEAN expert.
"Throughout his 25-year career in manufacturing, Don has driven operational excellence, quality assurance and safety execution," said Jim Barreira, CEO of Harvey Building Products. "During his tenure at Soft-Lite, Don quickly earned the respect and admiration of his team as a strong leader, focused on the members' individual growth and accomplishments. We're excited to have Don take on an expanded role at Harvey Building Products, as we look to continually improve and grow sales across the country."
Soft-Lite has also introduced Jason Wells as its new Director of Manufacturing. In his new position, Jason's primary function is to help transform Soft-Lite's manufacturing facility into a more engaged, lean workforce with increased levels of performance. He will build on the foundational lean tools Soft-Lite has already implemented to further improve safety, increase efficiency, and reduce or control costs.
Jason has more than 21 years of experience directing manufacturing operations in both the automotive and building products industries. Jason has a Six Sigma Green Belt and LEAN Systems Green Belt. He comes to Soft-lite from Knauff Insulation, where he served as a plant manager at their West Virginia plant.
"Jason is a people person who thrives on getting team members to drive results by empowering them to make the improvements themselves and take ownership for their own processes and decisions," said Tyson Schwartz, President of Soft-Lite. "I'm confident he will make Soft-Lite's management team even stronger and more dynamic in the marketplace, as well as help us show the window industry what a best-in-class manufacturing plant looks like."
Soft-Lite is a vinyl replacement window and door manufacturer headquartered in Streetsboro, Ohio. The company was named a 2017 ENERGY STAR Sustained Excellence Award winner – making it the fourth consecutive year the company has achieved Partner of the Year recognition from ENERGY STAR. The company is also a multiple Crystal Achievement Award winner and is a recipient of the Friedman Corporation Customer Appreciation Award, the Window & Door Top 100 Manufacturers recognition, and the Door and Window "Companies to Watch" recognition. For more information, visit http://www.soft-lite.com.
About Harvey Building Products: Founded in 1961, Harvey is a leading manufacturer of high quality building products. Headquartered in Waltham, MA, Harvey sells directly to contractors, builders, general contractors and other building industry professionals. In addition to manufacturing vinyl windows and doors, they also distribute siding, roofing, decking and trim. The company has approximately 1,500 employees and operates two manufacturing facilities, 36 distribution centers and 14 product showrooms that are open to the public. Harvey also owns Soft-Lite LLC, having acquired the company in December 2016. For more information, visit harveybp.com.