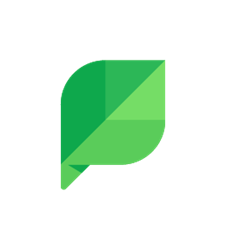 Chicago (PRWEB) September 14, 2017
Social media holds major potential for sales enablement, but Bambu by Sprout Social has found it's a largely untapped channel for customer engagement by businesses today. According to Bambu's new report, "Shifting the Buyer's Journey: How to Optimize for Social Selling," only one in four consumers say a sales representative has reached out to them via social while nearly 40 percent prefer social above all other avenues.
Millennials are particularly keen on social media as an avenue for learning about new products and services. This generation is 45 percent more likely to prefer sales outreach via social than older generations. Social media perhaps has more potential with millennials because of their preference to see personality from a salesperson. Nearly a quarter of millennials, compared to 12 percent of other generations, say they're more likely to buy from a sales representative who shows their personality or non-work interests on social.
As social selling has made its mark on the hearts of consumers, phone is on the way out. The vast majority of respondents reported displeasure toward cold calling. In fact, less than 9 percent said it's their preferred channel to hear from a company for the first time, despite the fact that 56 percent of people said they've heard from a sales rep via the phone.
"It's encouraging to see that consumers are open to starting the sales conversation on social media," said Kris Kazibut, general manager of Bambu. "It's proof that social is continuing to leave its mark in different realms by facilitating genuine conversations. People want to learn about brands, products and services from someone who feels real and accessible—and as consumers are only growing more active on social, brands would be smart to follow and invest in refining a strategy that goes beyond promotions into engaging in real conversations throughout the sales process."
Other insights from the report include:

Nearly forty percent of people prefer to hear about a new product or service through social media.
Thirty-five percent of people are more likely to buy from a sales representative who shares industry news and helpful content on social.
Almost a quarter of people (22 percent) say that a sales rep sharing helpful content on social makes them more likely to follow that representative on social.
Forty-three percent of people are more likely to buy from someone who responds to questions on social.
"Now that businesses better understand the impact of social on every stage of the buyer's journey, sales representatives should be mindful about interacting in a genuine way," furthered Kazibut. "Consumers may be open to social selling, but only if it's focused on adding value and building a relationship. Automated spamming via social as a sales strategy isn't a strategy at all."
For more information and the full data report, visit https://getbambu.com/data-reports/q3-2017-how-to-optimize-for-social-selling.
About the Data
This survey was conducted by Survata, an independent research firm in San Francisco. Survata interviewed 1001 online respondents between August 18, 2017 and August 21, 2017. Respondents were reached across the Survata publisher network, where they take a survey to unlock premium content, like articles and ebooks. Respondents received no cash compensation for their participation. More information on Survata's methodology can be found at survata.com/methodology.
About Bambu
Bambu is an employee advocacy platform created by Sprout Social. Bambu empowers employees to share curated content across their social networks to further amplify a brand's reach and engagement. Learn more at getbambu.com.
Sprout Social builds award-winning software to power social communication between people and businesses. Our flagship product helps more than 19,000 leading brands and agencies more effectively communicate on social channels, collaborate across teams and provide an exceptional customer experience. Sprout is a Twitter Certified Product, Facebook Preferred Marketing Developer, LinkedIn Company Page Partner and Google+ Pages API Partner. Learn more at sproutsocial.com.