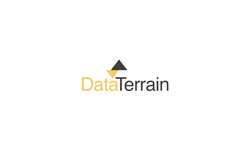 Preserve years of efforts in designing and creating the custom layouts / designs and migrating to Oracle Fusion HCM cloud
(PRWEB) September 18, 2017
DataTerrain, a leader in Business Intelligence migration solutions, announced the launch of a reports conversion solution for customers who are migrating PeopleSoft HRMS/HCM to Oracle Fusion HCM cloud.
DataTerrain has created a framework which enables customers with PeopleSoft pre-built Tax/HR/Payroll/Benefits reports to migrate accurately to Oracle Fusion HCM as custom Extracts and Reports. It starts with an analysis phase, which examines all the elements, identifies the missing elements and provides a detailed log that can be used for pinpointed analysis to narrow down to report conversion issues. This will be further analyzed by Dataterrain experts, who can help recommend solutions for the compatibility issues and resolve.
The conversion solution also includes the creation of OTBI (Oracle Transactional Business Intelligence) analyses with the required prompts and fields and embedded in the dashboard for the users to view the report. The interactive reports are visually and feature rich. Users can also create ad hoc reports, dashboards and alerts to aid daily decision making using OTBI.
Customers can take advantage of DataTerrain's reports conversion solution to preserve years of efforts in designing and creating the custom layouts/designs and migrating to Oracle Fusion HCM cloud. DataTerrain's technical team provides experience and expertise to rebuild the custom logic to HCM Extracts.
Interested to know further? - For a limited time, Dataterrain offers to analyze a set of your reports, metadata and demo a proof of concept using their framework and automation tool at no cost! Contact connect(at)dataterrain(dot)com for a free proof of concept to have direct real-time experience.