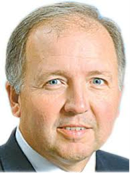 Productivity gains of approximately 15% for the clinical liaisons and intake specialists. Satisfaction was enhanced for the physicians, discharge planners, clinical liaisons, intake specialists, the pharmacy, and patients
Birmingham, Alabama (PRWEB) September 14, 2017
PAPA Healthcare, Inc, announced today, the release of a customer success story on ContinuumRx Specialty Infusion Services called, "Productivity & Quality Improvements with PAPA Healthcare – Executive Insights." The story focuses on how ContinuumRx optimized service delivery and operations by leveraging PAPA Healthcare's post-acute productivity and analytics solutions.
ContinuumRx Services Company partners with six healthcare systems and their providers across multiple states to provide home infusion therapies and services. ContinuumRx places a focus on bringing better value for all stakeholders: the hospital, the physicians, the nurses, the pharmacy team, the back-office, and the patients.
ContinuumRx had recognized for a long time that there were significant inefficiencies in the workflow and communications that were borne out of a collection of industry standard solutions that were loosely integrated, and in some cases used antiquated technology. They faced challenges with the speed of capture of documentation and the complexity of communications that lengthened response times to referral sources and could delay discharges.
In September of 2016, ContinuumRx implemented PAPA Healthcare's Clinical Liaison, Intake Specialist, and Patient solutions for the first market and then expanded the solution across four markets serving hundreds of providers and over 700 patients per month. The solution was integrated with the home infusion EMR as well as the solutions on the hospital side for transition of care management, enabling a layer of technology to fill in the gaps.
The deployment has been successful with improvements in the consistency and quality of patient education, systemic early capture of documentation, faster response to referral sources, a better quality working environment for our clinical liaison, and a 15% productivity increase.
"ContinuumRx experienced productivity gains of approximately 15% for the clinical liaisons and intake specialists; our days sales outstanding dropped from 32 to 27 days; and the satisfaction was enhanced for the physicians, discharge planners, clinical liaisons, intake specialists, the pharmacy, and patients. The PAPA Healthcare solution has been an all-around success," said Chuck Jett, CEO & Chairman of ContinuumRx.
About PAPA Healthcare, Inc.
PAPA Healthcare provides solutions for the post-acute healthcare market to increase productivity, enhance patient care, and improve response times to referral sources. We provide essential insights, automated collection of information, and integrated communications to streamline operations and fill the gaps in current information systems. We enhance patient satisfaction through our state-of-the-art patient education before discharge and at home. We reduce risk through our HIPAA compliance through integrated secure messaging versus unsecure email and texting that are commonly used.
About ContinuumRx Specialty Infusion Services
ContinuumRx partners with healthcare systems and their providers to improve post acute-care coordination and care management, to help reduce gaps in patient care, to enhance the overall patient experience, and to help our provider partners improve their overall financial performance. We provide home infusion therapies and services to hundreds of patients each month and support them in their care and recovery through all phases of the healthcare continuum.