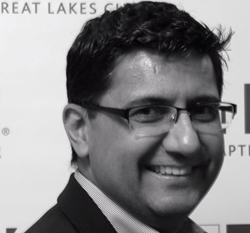 Organizations that consistently deliver high productivity and profitability can gain a significant competitive advantage
Novi, MI (PRWEB) September 15, 2017
CERTUS+ organized a three-day workshop for automotive Program Management Professionals on the topic 'Creating a High Performance Program Management Organization' from September 6th to 8th 2017 in Mexico City, Mexico. Atul Kalia, partner & Co-Founder CERTUS+ and lead coach for SAE International's Engineering Management Academy, conducted the workshop for Program Managers, Program Management Analysts, Program Supervisors and Program Management Engineers. Atul commented, "Organizations want to deliver results and execute their strategy on time, under budget while meeting quality goals. This requires high productivity and high performing teams that co-ordinate well with all stakeholders and cross-functional teams."
Kalia remarked, "Gallup employee engagement surveys have shown year after year that only about 34% of the workforce worldwide is actively engaged at work. According to Harvard Business Review, studies by Queens School of Business and Gallup Organization have shown that organizations with low employee engagement scores experience 18% lower productivity and 16% lower profitability." He added, "Organizations that consistently deliver high productivity and profitability can gain a significant competitive advantage over others. CERTUS+ enables an exceptionally high level of employee engagement, which in turn delivers higher productivity through program execution excellence".
Pre-workshop activities for Program Management professionals included a self-assessment diagnostic to identify their needs, wants & strengths, a behavioral style assessment and 1 on 1 coaching. The self-assessment diagnostic helped identify the attendees' skill level in various competencies that are relevant for creating program management excellence and high performance organizations. These competencies include focus on self awareness, listening skills, presentation skills, giving and receiving feedback; conflict resolution, developing others, dealing with stakeholders from diverse backgrounds, talent acquisition, building high-performance teams; time management, decision making and problem solving.
Kalia stated, "Behavioral assessment of attendees, a survey of their needs and skills and 1 on 1 coaching of the attendees are the distinguishing features of CERTUS+ workshops. We conduct 1 on 1 coaching before the workshop to understand the needs of each attendee. This helps define the core strengths of the organization and identify focus areas for future improvements. Our workshops are customized based on these 1 on 1 coaching sessions and we strive to include any additional topics that the attendees desire."
Atul Kalia informed, "The three-day interactive workshop, which included group discussions, hands on activities and demos, relied heavily on gamification to create an immersive learning experience for Program Management professionals. It addressed the attendees' needs and goals as identified during the diagnostic survey as well as 1 on 1 coaching and provided many interesting tools, tips and techniques to enhance their self awareness, productivity, ability to connect with others & develop others as well as communication, time management and decision making skills. During the workshop, attendees created an individualized action plan to map tools and techniques learned during the workshop to actual projects & situations from their workplace."
This three day workshop will be followed by a gap of six weeks during which, Program Management professionals will implement the individualized action plan they created during the workshop. They are encouraged to keep in touch with CERTUS+ consultants for guidance as they work on their individual action plans during this period. A two day workshop will be held after this six week period to discuss the attendees' progress towards implementing the action plan at their workplace. In addition, some advanced tools, tips and techniques will be discussed for topics relevant to creating high performance organizations. These topics include dealing with cultural diversity, adaptive execution, conflict re-framing and the role of technology in successful execution of projects.
About Atul Kalia and CERTUS+ Leadership Academy
Atul Kalia, Partner & Co-Founder CERTUS+, received his M.S (Mechanical Engineering) from University of Maryland, College Park and M.B.A (Corporate Strategy) from University of Michigan, Ann Arbor. Atul, who is the lead coach of SAE International's Engineering Management Academy since 2013, worked as an Engineering professional and engineering leader for over 20 years. His areas of expertise in business transformation include Talent Management (Talent Acquisition & Performance Management); Learning and Development- Workshops and Consulting aimed at improving business results through Organizational Transformation & Leadership development for Engineering Management Professionals & emerging leaders. The website of Leadership Development Program for Engineering Professionals is http://www.certusplus.academy