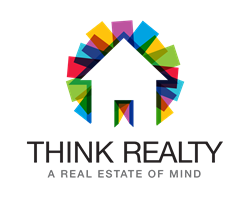 Our membership is growing, and so is the amount of news and timely content we want to share with real estate investors.
KANSAS CITY, Mo. (PRWEB) September 14, 2017
Think Realty, the industry leader in residential real estate investor education and resources, has moved from bi-monthly to monthly publication of Think Realty Magazine with its September issue. The increased distribution better serves Think Realty's growing member base, providing timelier content for its readers that includes expert contributions, market research and analytics.
Think Realty Magazine is distributed nationally and available at select Barnes & Noble locations.
"Our membership is growing and so is the amount of news and timely content we want to share with real estate investors. The purpose of the Think Realty is to help investors build wealth, manage time and live a life full of purpose. We felt a monthly magazine helps us carry out that mission by more frequently sharing market research and insight from industry experts," said Eddie Wilson, president of Think Realty and Affinity Worldwide. "We strive to provide real estate investors the education they need to succeed."
"We work with highly qualified professionals in the real estate investing industry, experts on the topics important to investors. With our wealth of information, topics, contacts and contributors, we knew it was time to go monthly," said Carole Ellis, Editor-in-Chief of Think Realty Magazine. "Think Realty Magazine is the premier real estate investing magazine in the country."
Think Realty is a central education and information resource for new investors and seasoned professionals, providing members with valuable tools that help them to optimize their competitive advantage, succeed in the industry, achieve wealth-building goals and live a life of purpose. Think Realty is part of Affinity Worldwide. More information about Think Realty can be found at http://www.thinkrealty.com and http://www.affinityworldwide.com.
For additional comments or questions please call or email
Laura Chalk, PR Manager
Affinity Worldwide
816-398-4111 x 86172
lchalk(at)affinityworldwide(dot)com
###