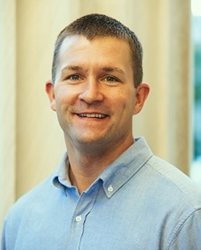 This time last year, there were simply too many buyers and not enough homes which created pent up demand
Charleston, South Carolina (PRWEB) September 18, 2017
Year to date, Charleston has seen a 6.7% increase in the number of homes sold compared to 2016. With 10,594 homes closed so far this year, the tri-county area has hit a 10 year record for home sales year to date. Charleston real estate professionals are expecting 2017 to be the second best year in the history of the Charleston Multiple Listing Service (MLS).
The listing shortage is also starting to regain balance. So far this year, there has been a 5.6% increase in the number of new listings taken compared to 2016 and a 10.2% increase compared to 2015.
"Buyers now have more options to choose from, and we're seeing fewer multiple offer situations as a result," said Lee Keadle who specializes as a buyers' real estate agent in Charleston. "In some markets like James Island, we still see a great home hit the market and start a bidding war with prices going over the asking price. However, these situations are not the norm anymore. My buyers are a lot happier as a result."
Home builders are partly responsible for this increase in listings. On Johns Island alone, more than 52% of MLS listings are new construction, and this growing percentage does not include many listings from builders. This trend of "pocket listings" is also evident in the market for new construction homes in Mount Pleasant.
"Builders often do not show their homes on the MLS depending on the stage of construction or whether there is a building permit in hand," explained Lee. "New construction is ideal for Charleston home buyers right now because they don't have to wait for a new listing to hit the market with all of the items that match their check list."
"This time last year, there were simply too many buyers and not enough homes which created pent up demand," Lee said. "Now buyers have more options, and this additional supply of listings hasn't driven down prices."
Year to date, the average sales price in Charleston is $348,240 which is a 7.1% increase from 2016 and a 10.1% increase from 2015.
About Lee Keadle
Lee is a Charleston Realtor with over fourteen years of experience in the local market. For the past two years, he has ranked as one of the top selling Carolina One Real Estate agents working in Charleston new construction homes. Most of his current clients seek out Mount Pleasant new homes.