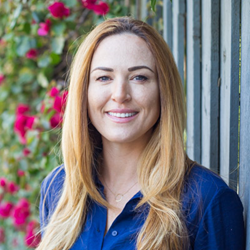 Our teens receive evidence-based, results-oriented therapy.
San Diego, CA (PRWEB) September 25, 2017
Evolve Treatment Centers is proud to announce the grand opening of a new Partial Hospitalization Program (PHP) and Intensive Outpatient (IOP) treatment center for adolescents. Located at 11585 Sorrento Valley Road, the new day and evening treatment programs for teens with substance abuse, depression, ADHD, and other mental health issues are now open and accepting new clients.
"We're thrilled to bring our years of knowledge and experience helping teens reach their full potential," says Dr. Lauren Kerwin, Executive Clinical Director at Evolve. "We have treated hundreds of teens and their families in the Los Angeles and Ventura areas, and we're excited to expand our reach to families in San Diego."
Evolve San Diego offers individualized mental health and substance abuse treatment in a quiet, peaceful neighborhood in the northern San Diego suburbs. The convenient location at the eastern edge of the Sorrento Valley means easy access to La Jolla Village, Del Mar, and the stunning natural beauty of Torrey Pines State Reserve. Evolve San Diego is minutes away from rugged, picturesque beaches, beautiful hiking trails, and the wealth of health and wellness resources available at the University of California San Diego.
"Our outpatient programs can help any teenager open to doing the work of recovery," explains Lydia Mackeogh, Clinical Director at Evolve San Diego. "For teenagers dealing with self-harm, substance abuse, disordered eating, or other mental health problems, Evolve creates a safe, supportive place to grow and learn. We do especially well with teens who've failed in other treatment situations but still want to heal."
Teens receive evidence-based, results-oriented therapy. Everything is geared toward changing behavior and finding the right combination of therapy and support. The Evolve team conducts a thorough assessment, establishes a baseline, and creates an Individual Treatment Plan based on specific needs and goals. Teens receive a combination of individual therapy, group therapy, family therapy, and 12-step supports. Evolve also includes mindfulness-based therapies such as yoga and meditation, teaches positive lifestyle choices like regular daily exercise, healthy eating, and takes regular sober social outings and nature-based field trips to keep young minds active and engaged in the recovery process.
Evolve Treatment Centers, accredited by CARF and The Joint Commission, offer the highest caliber of care for teens, 12 to 17 years old, struggling with substance abuse or mental health issues. To learn more about our full continuum of Outpatient (OP), Intensive Outpatient (IOP), Partial Hospitalization (PHP), and Residential Treatment Programs (RTC), visit http://www.evolvetreatment.com or call 1-800-665-GROW.