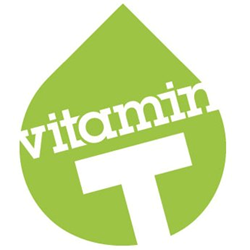 Los Angeles, CA (PRWEB) September 18, 2017
Aquent and Vitamin T are excited to announce new support for customers grappling with the rapid changes in the Marketing Technology space. MarTech has experienced massive growth to support the emergence of big data access and consumer usage of mobile technologies.
As the number of marketing technologies expand exponentially, companies need staff with knowledge of a wide variety of platforms and the communication skills to bring those technologies to life.
To support this need, Aquent and Vitamin T have developed proprietary Independent Assessments alongside MarTech professionals from the field to provide in-depth insights based on real work performed by talent in key roles: digital analysts, digital marketing managers, and marketing technology managers. These industry-proven experts gather information and provide a written summary with an evaluation of a talent's skills and experience.
Cheryl King, President of Aquent, said, "Aquent has had a long history of matching specialized talent to meet the needs of an evolving marketing landscape for the world's most recognized brands. It's only natural that we're committed to help our clients through their biggest MarTech challenge: finding the people to efficiently run the technology."
Vitamin T President Susie Hall said, "It's truly an exciting time in the world of digital marketing. The explosion of customer data presents many challenges, but it also gives companies a lot of opportunity, not to mention a competitive edge. We're proud to provide the people to power that technology for our customers."
With the rapidly changing nature of modern marketing, matching companies to the right MarTech professional is nearly an art form. Both Aquent and Vitamin T are proud to help provide the marketers needed to ensure companies are using their marketing technology to grow their businesses.
About Aquent
For over 30 years, Aquent has been using data-backed methods and a personal touch to hand-match the best creative, marketing, and digital talent for Fortune 500 clients. In addition to providing subsidized medical, dental, and vision benefits, and a 401(k) plan, both talent and clients are invited to take advantage of free online training through Aquent Gymnasium. Learn more by visiting https://aquent.com.
About Vitamin T
Vitamin T is the talent agency for digital creatives. We personally meet each of our candidates face-to-face and conduct hands-on assessments and full portfolio reviews to ensure our talents' skills are best in class. We provide subsidized medical, dental, and vision benefits, as well as a 401(k) plan—not to mention free online training through Aquent Gymnasium. And because we're local, you'll always have highly qualified candidates as fast as humanly possible. To learn more, please visit: https://vitamintalent.com.
Contact Details:
Tim Donnelly, Media Contact
Phone: 323.475.7372
Email: tdonnelly(at)vitamintalent(dot)com
Address: Vitamin T
5670 Wilshire Blvd #1000
Los Angeles, CA 90036
Web: https://vitamintalent.com
Source: Aquent & Vitamin T