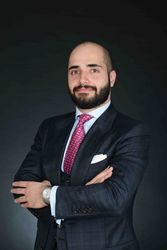 The mass-affluent is smart, diverse and wealthy, yet completely under-served. They have all the characteristics of early adopters; hence it would be a huge mistake to take them for granted
(PRWEB) September 18, 2017
Hamidreza Ghanbari, CEO of Pilatus Bank says, "The mass-affluent is smart, diverse and wealthy, yet completely under-served. They have all the characteristics of early adopters; hence it would be a huge mistake to take them for granted."
The CEO of Pilatus Bank believes the mass-affluent segment is going to be the driving force which ultimately is going to lead to the Uber moment of banking. Today, established banks focus most of their resources on closing down their branches and moving their customers to online banking platforms. This historical shift has created a service quality gap in delivery of banking products and services. Ghanbari at Pilatus Bank expands, "Whilst being the most under-served segment of the market, the mass-affluent has suffered the greatest from the diminishing quality of service."
Historically, the mass-affluent's access to private banking has been limited given the high fees and balance requirements. Additionally, traditional private banking models were not scalable, despite some private banks having spent a considerable amount of resources over the last two decades in an effort to build their branch networks and to make private banking more accessible. Today almost 40% of those branches recorded negative withdrawals in 2016, and nearly 10% of those branches lost money. This negative trend continues to gain speed.
Speaking at PIlatus Bank headquarters, Ghanbari believes that in order to make private banking relevant in the current climate, it needs to be accessible and affordable for the mass-affluent. This is achievable with fintech as an enabler of scalability within the private banking model, which is mainly focused on the relationship between the private banker and the customer. Fintech will also allow banks to acquire and service customers at a much lower cost compared to what banks currently are spending. So far, fintech companies have penetrated the non-core products of many banks; however, there is still a lot of room for improvement when it comes to the quality of customer service, where incumbent banks have a head-start. Ghanbari states, "Based on "Banking Customer 2020" research done by Accenture, service quality in financial technology will become even more significant, as by 2020 it is predicted that 64% of customers will use an online banking platform at least once per month."
Hamidreza Ghanbari believes that Pilatus Bank has all the key ingredients to become a game changer in the banking sector as it aims to bring private banking to the mass-affluent. Pilatus Bank's technology platform has become an important channel in delivering the Bank's products with a focus on convenience and quality.
About Pilatus Bank
Pilatus Bank is a leading European bank that specialises in providing private and commercial banking services to high net-worth and affluent individuals. Pilatus Bank, located on 4 Old Park Lane, W1K 1QW in London, is mainly focused on offering its private banking services through its proprietary technology platform in order to make private banking more accessible and scalable. The Bank's simple and convenient solution has been a hallmark of transformation and quality of service. You can learn more by visiting the Pilatus Bank website.