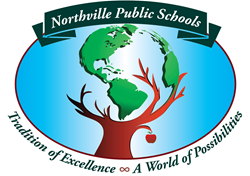 Northville, MI (PRWEB) September 20, 2017
Northville Public Schools has officially joined the MITN Purchasing Group, one of BidNet's regional e-procurement solutions, providing vendors throughout Michigan easy online access to upcoming solicitations. Northville Public Schools invites all vendors to register online at http://www.bidnetdirect.com/mitn.
The regional purchasing group connects local governments with vendors looking to do business with public agencies. On the MITN Purchasing Group, vendors seeking business with nearly 200 participating agencies can register online to gain access to a single point of entry for opportunities throughout Michigan. By posting upcoming bids and RFPs on the MITN Purchasing Group, Northville Public Schools ensures an entire community of vendors can view their solicitation, download documents, and receive notification of addenda. The vendors self-register and ensure their contact information is up to date.
Northville Public Schools invites all local vendors to visit http://www.bidnetdirect.com/mitn and register to receive access to its upcoming solicitations as well as the upcoming bids and RFPs from 177 other public agencies participating on the MITN Purchasing Group. Registered vendors have the option to upgrade their service to receive customized bid alerts, notification of term contract expiration, and notification of a real-time addendum.
About Northville Public Schools:
In partnership with students, parents, and all stakeholders, Northville Public Schools will create flexible, learner-centered school communities that advance learning and leadership within every learner while fostering the skills and dispositions necessary for success.
About the MITN Purchasing Group:
The MITN Purchasing Group is a part of BidNet's regional purchasing groups available at no cost to local government agencies. With years of input from procurement professionals, BidNet specifically developed the bid system to fill the need for a robust bid and supplier management solution for local government agencies. BidNet runs regional purchasing groups throughout the country used by nearly 1,200 local government agencies. To learn more about the features and modules available to government agencies, please visit http://www.SourceSuite.com