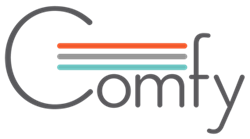 BACnet has been an important enabler for us because it allows us to integrate with many different vendors and provide our service efficiently.
Atlanta, GA (PRWEB) September 19, 2017
The BACnet community is happy to welcome Comfy as the latest company to join BACnet International. Comfy is a smart building solutions provider enabling building occupants to instantly regulate the temperature and lighting of their workspace from a mobile app. For building operators around the world, Comfy has delivered increased employee satisfaction and operational savings through fewer workplace complaints, improved fault detection, increased energy savings, and more robust building analytics.
"We take the performance and reliability of our service and our customers' systems very seriously," said Stephen Dawson-Haggerty, CTO and Co-Founder of Comfy. "BACnet has been an important enabler for us because it allows us to integrate with many different vendors and provide our service efficiently. Joining BACnet International, securing the Comfy® Gateway device with an endpoint security solution, and ensuring that the Comfy Gateway device passed the rigorous testing of the BACnet Testing Laboratorires, are part of our continued commitment to supporting a secure, open buildings ecosystem."
Comfy joins more than 125 of the leading building automation vendors and integrators in the world advocating BACnet as a communication protocol.
"Comfy's smart building solution complements the BACnet International community very well," said Andy McMillan, president and managing director of BACnet International. "We are excited to welcome them to the association and know that we will both benefit from their membership, especially with the networking and sharing amongst our members."
More information on BACnet International members can be found here. Companies interested in enjoying the benefits of BACnet International membership can get more information here.
About BACnet International
BACnet International is an industry association that facilitates the successful use of the BACnet protocol in building automation and control systems through interoperability testing, educational programs and promotional activities. BACnet International oversees operation of the BACnet Testing Laboratories (BTL) and maintains a global listing of tested products. The BACnet standard was developed by the American Society of Heating, Refrigerating and Air-Conditioning Engineers (ASHRAE) and has been made publicly available so that manufacturers can create interoperable systems of products. BACnet International complements the work of the ASHRAE standards committee and BACnet-related interest groups around the world. BACnet International members include building owners, consulting engineers and facility managers, as well as companies involved in the design, manufacture, installation, commission and maintenance of control equipment that uses BACnet for communication. For more information, please visit http://www.bacnetinternational.org.