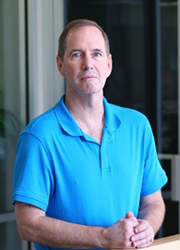 Austin, TX (PRWEB) September 18, 2017
Nearly one billion malware-based incidents occurred between June and November of 2016.(1) The estimated cost of cyber crime has climbed by 23%, up to nearly $1 billion.(2) Even worse, experts estimate that 99 percent of computers are vulnerable to cyber attacks.(3) Lloyd's of London recently estimated that a global cyber attack could spur $53 billion in losses.(4)
As computer networks grow in complexity, the threat of being attacked through cyberspace is growing. Cyber criminals and hackers are becoming more sophisticated. Companies have started to recognize that outdated software is not enough to protect their assets, and have begun to pursue big data analytics for better cybersecurity.
"The future in cyber security depends on big data analytics. Computer programs that can keep up with the malware variants constantly being developed by hackers are now helping a variety of companies keep ahead of the attacks," says Timothy Crosby, senior security consultant for Spohn Security Solutions.
As cyber attacks are becoming increasingly advanced and persistent and the traditional notion of a security perimeter has all but ceased to exist, organizations have to rethink their cyber security strategies. New real-time security intelligence solutions are combining big data and advanced analytics to correlate security events across multiple data sources, providing early detection of suspicious activities, rich forensic analysis tools, and highly automated remediation workflows.(1)
According to a report by the Ponemon Institute, organizations are 2.25 times more likely to recognize a security incident within hours or minutes of the event when they leverage big data analytics. These users have higher confidence in their ability to detect issues, and 65 percent of respondents noted that using big data is essential to ensuring a strong cyber security posture.(5) Ninety percent of surveyed federal IT managers acknowledged that they were able to decrease instances of malware, insider threats and social engineering by using big data, according to a report by MeriTalk and Cloudera. Another 94 percent plan to increase their investment in facets of big data, such as business intelligence and machine learning. These tools will help sift through a vast amount of structured and unstructured information and thereby deliver valuable insights.(6)
Analyst firms have been writing reports and advising their clients about the impacts of big data analytics on cyber security across industries:

IDC believes that cloud and big data analytics will prevent cyber threats against health organizations;
Gartner says that by 2016, 25 percent of large global companies will have adopted big data analytics for at least one security or fraud detection use case; and
Ovum advises enterprises to use big data to fight security threats.(1)
Crosby suggests that since many organizations (such as hospitals, financial institutions, local municipalities, etc.) are at a great risk of cyber threats, it's important for them to take all possible measures to protect themselves. Using data analytics in conjunction with security audits and independent security consultants can help prevent or stop threats. He points out that "if companies act early and proactively take defensive actions before the threats invade their systems, millions and even billions of dollars in valuable information and assets can be saved. It's vital that top management and entire organizations recognize that it's their responsibility, as well as the IT guys', to update their cybersecurity risk assessment and protect the company from possible security or fraud infringement."
About Spohn Consulting:
Spohn Consulting, Inc., an Austin, Texas-based, privately-held company established in 1998 by Darren L. Spohn, is an authority in navigating Fortune 500 companies and medium to small businesses through the security business challenges of the 21st century. Spohn Consulting works with organizations to assess their information security posture (the security status of an enterprise's networks, information and systems based on identification and authorization resources, e.g., people, hardware, software, policies and capabilities in place to manage the defense of the enterprise and to react as the situation changes), offer customized instructor-led training, and sell telecom services. Utilizing varied scopes of engagement, it delivers recommendations which can be measured against best practice or compliance standards. For more information on cyber security, visit https://spohnsolutions.com.
1. O'Brien, Susan. "Challenges to Cyber Security & How Big Data Analytics Can Help." Datameer, 11 July 2017, http://www.datameer.com/company/datameer-blog/challenges-to-cyber-security-and-how-big-data-analytics-can-help/
2. "Cyber Crime—A Risk You Can Manage." Business White Paper, Hewlett Packard Enterprise. https://software.microfocus.com/en-us/asset/information-management/cyber-crime-risk-you-can-manage-information-management-and-governance
3. Cole, Kupplinger. "Big Data Security Analytics: A Weapon Against Cyber Security Attacks? [Video]." BI Survey, BARC, 5 May 2017, bi-survey.com/big-data-security-analytics, https://bi-survey.com/big-data-security-analytics
4. Barlyn, Suzanne. Global cyber attack could spur $53 billion in losses: Lloyd's of London, July 17, 2107. http://www.reuters.com/article/us-cyber-lloyds-report/global-cyber-attack-could-spur-53-billion-in-losses-lloyds-of-london-idUSKBN1A20AB
5. "Big Data and Machine Learning: A Perfect Pair for Cyber Security?" Bookmarks Shared by Trendmicrogwm, 17 Apr. 2017. http://blog.trendmicro.com/big-data-and-machine-learning-a-perfect-pair-for-cyber-security/
6. "The Rising Costs of Cyber Crime." Ponemon Cyber Crime Report: IT, Computer & Internet Security | Micro Focus, http://software.microfocus.com/en-us/marketing/cyber-crime-risk-to-business-innovation
7. Executive Guide: 10 Steps to Cyber Security, The Information Security Arm of GCHQ. https://www.cyberessentials.org/system/resources/W1siZiIsIjIwMTQvMDYvMDQvMTdfNDdfMTdfNjMwXzEwX3N0ZXBzX3RvX2N5YmVyX3NlY3VyaXR5LnBkZiJdXQ/10-steps-to-cyber-security.pdf