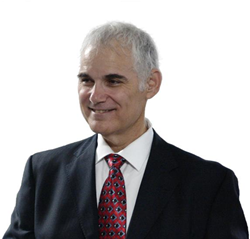 Raleigh, NC (PRWEB) September 16, 2017
Although most investors use Self-Directed IRAs to build wealth for the long-term, there is always the possibility that the funds may be needed for liquidity during emergencies. That was the topic of a recent blog post at American IRA, wherein CEO Jim Hitt explained how penalty-free withdrawals might work for those investors considering accessing some of their retirement funds.
According to the post, "rookies know the rules—veterans know the exceptions." Although there are many rules and regulations in place that penalize retirement investors for accessing their funds ahead of retirement, Jim Hitt argues that those who understand Self-Directed IRAs can do more with the accounts than some may think.
"You can take up to $10,000 from a self-directed IRA in order to pay for higher education for yourself or a family member without incurring a 10 percent penalty," explains Jim Hitt in the post. This exception can help retirement investors get started with a new career by going back to school and using some of their retirement funds to handle such a life change.
Jim Hitt also pointed out how substantially equal periodic payments taken out of a retirement account can satisfy the rules and regulations of the IRS, with Section 72(t) of the code of particular relevant to Self-Directed IRA investors.
"My goal with this post was to point out just how many options there are with a Self-Directed IRA," Jim Hitt said. "When many people hear about everything they can do with an IRA, their usual reaction is, 'Great. But what can I do in the short-term?' Well, sometimes there are options that investors need to be aware of. This post was aimed at those who are worried that their Self-Directed IRA funds may never be available to them, except for decades down the line."
The article further explored how emergencies, such as death and disability, may qualify investors for penalty-free withdrawals from a Self-Directed IRA ahead of the retirement age. Jim Hitt notes how important it is for investors to know what they're getting into before taking out these funds, as doing so without the proper guidance can be a recipe for incurring substantial penalty fees.
About:
American IRA, LLC was established in 2004 by James C. Hitt in Asheville, NC.
The mission of American IRA is to provide the highest level of customer service in the self-directed retirement industry. Mr. Hitt and his team have grown the company to over $250 million in assets under administration by educating the public that their self-directed IRA account can invest in a variety of assets such as real estate, private lending, limited liability companies, precious metals and much more.
As a self-directed IRA administrator they are a neutral third party. They do not make any recommendations to any person or entity associated with investments of any type (including financial representatives, investment promoters or companies, or employees, agents or representatives associated with these firms). They are not responsible for and are not bound by any statements, representations, warranties or agreements made by any such person or entity and do not provide any recommendation on the quality profitability or reputability of any investment, individual or company. The term "they" refers to American IRA, located in Asheville, NC.