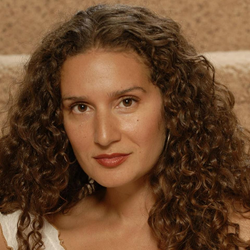 (PRWEB) September 15, 2017
In response to both critical and popular demand, the acclaimed Michael Trouble children's book series proudly presents the debut of their fourth hospital adventure story that features Tamia, a lovely patient who is afraid of her wellness shots. Embarking on a wild adventure to find prickly sensations that make children flinch, Tamia & Michael Trouble discover there is no need to fear a shot... It's simply A Pinch to Grow an Inch!
Renee Rodriguez, award-winning children's book author, is the creator of the Michael Trouble series. On a mission to help children and their families grow in hope, health, strength, and humor, each of her stories are carefully crafted to aid everyone involved in the healing process.
"Inspired by my nephew's courageous battle against leukemia, this children's book series shares his bravery, optimism, and hope through tales of a spunky young boy and his amazing adventures," Rodriguez said. "Michael Trouble, like the real Michael, inspires and provides a creative approach to scary medical procedures and hospital stays, in an effort to support children and their families during such difficult times."
Winner of the "Best of Los Angeles Award", the Michael Trouble Series is a critically acclaimed, interactive, and ongoing series that helps medically affected children find the fortitude and resilience to deal with the challenges of treatment and healing. Each story plays out in a medical setting, which becomes a fantasyland filled with imaginative possibilities.
Adding to the magic of each story is accompanying coloring books & scholastic workbooks (Math and Grammar Grade K-2). They combine fun coloring and learning activities that not only add to each child's healing process, but also help to rehabilitate dexterity and fine-motor skills that are sometimes compromised during various treatments. Rhymes, visual patterns, foreshadowing, counting, and age-appropriate challenges are also decisively placed throughout each narrative.
++++++++++++++++++++++++++++++++++++++++++++++++++++++++++++++++++++++++++++++++++++
For more information about the Michael Trouble literary series, please visit: http://www.MichaelTrouble.com
Flagship Video: I Am Michael Trouble
https://www.youtube.com/watch?v=MYF_OSgRdbk