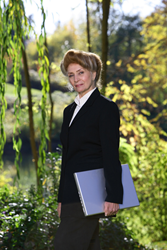 Grants Pass, OR (PRWEB) September 18, 2017
Date aired: August 28th, 2017
Guests: Edward C. Kondrot, M.D., MD (H), CCH, DHt., http://www.healingtheeye.com ; L. DeWayne Cecil, Ph.D., Former Western Region Climate Services Director for the NOAA-NCDC
http://www.noaa.gov and http://www.climate.gov
Sharon Kleyne, host of the nationally syndicated The Sharon Kleyne Hour Power of Water, Global Climate Change and Your Health on VoiceAmerica sponsored by Nature's Tears® EyeMist®, recently welcomed two guests on the air to discuss eclipses and eye health and climate change.
Dr. Edward C. Kondrot shared how he started his career as an ophthalmic surgeon. "I thought you could cut and put back together anything," said Kondrot. A certified ophthalmologist, Kondrot performed a lot of surgery for cataracts. But a serious personal illness from which he almost died, twice, turned his life inside out. "Conventional doctors told me I couldn't be cured," said Kondrot, "so I dove into homeopathy and never looked back." Today Dr. Kondrot helps patients avoid surgery and alleviates chronic pain and suffering. He does so by coaching patients to stay hydrated and eat healthy diets. "Water is essential for all cellular activity," Kondrot said. "Keep the eyeballs lubricated, and food is the best medicine." Kondrot also answered Kleyne's question about eclipses by saying that though the sun looks darker, it is still bombarding the earth with ultraviolet ray that can damage one's eyes. That's why one should never look directly at an eclipse without the protection of special glasses.
Dr. Cecil added that eclipses are much more common than we think, stating that this century alone will witness 68 solar eclipses. Kleyne asked about the temperature drop during an eclipse and Cecil answered that the temperature will always change by a degree or two for a short period as the moon blocks the sun's light. Interestingly, jet contrails do the same thing.
Cecil described himself as "A climatologist and Earth Scientist looking at our planet from the bottom of the ocean to outer space." Currently, he is also working with the international space station. When Kleyne asked him about what is going on with the atmosphere, he said, "We have been pretty lousy communicators about climate change." He described the earth as a basketball with a thin sheet of paper covering it. That thin sheet is our atmosphere.
"Everything comes down to energy balance," said Cecil. The more we heat up the earth, the more the planet reacts to compensate. "We have disrupted the energy balance equation," said Cecil. "And we must reverse that."
Cecil knows it will not be easy. He cited fossil fuel emissions, excessive evaporating water vapor from the oceans ("a very efficient greenhouse gas") and unchecked over-population as serious obstacles to reversing the energy balance equation. Cecil and Kleyne also faulted politicians for politicizing potential initiatives for the development of new water infrastructure and technology and new sources of renewable energy.
If you would enjoy listening to this program, please follow this link: https://www.voiceamerica.com/episode/102055/the-power-of-water-welcomes-dr-edward-kondrot-and-dr-dewayne-cecil