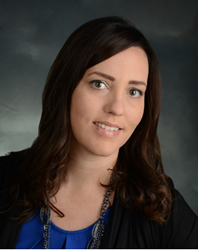 I am thrilled to be working in such a positive, encouraging and rewarding environment.
TUCSON, A.Z. (PRWEB) September 18, 2017
TUCSON, A.Z., September 15, 2017
GMLCPA, Pllc a virtual nationally known CPA firm from Tucson, AZ would like to welcome Janette Lowe as our Account Specialist.
Mrs. Lowe graduated from Colorado State University with a Bachelor of Science in Accounting and has worked for several years in public accounting. She has the know-how to complete her tasks well. She has excellent experience in sales, non-profit, wineries, medical and construction. With this experience, she will be a wonderful addition to the dynamic team.
When asked why she is happy to be working with GMLCPA, she said "I am thrilled to be working in such a positive, encouraging and rewarding environment. Working for GMLCPA allows me to further my career being a part of an innovative team while simultaneously being able to spend more time with my family. My leaders and coworkers within this firm have been welcoming and have already taught me so much," finishing with, "I look forward to my future with this firm!"
Gabrielle commented, "Janette has been an excellent addition to the GMLCPA firm. She understands not only the technical aspect of her work but also understands the importance of great client service. We are very excited to have her!"
About GMLCPA, Pllc Firm
Owners, Gabrielle Luoma, CPA, CGMA and Larisa Cooper, CPA have fully embraced the policy of hiring U.S. based virtual professional staff and believe that this is the path to stay relevant and competitive in the profession.
We service clients all over the U.S. with various value-priced accounting and tax services including what would be traditionally held in house. As accountants and owners of a small business, we understand the problems that owners face every day and generally work to improve and impact a client's business in a positive way. Please go to http://www.gmlcpa.com to see the types of services that may resonate with you.