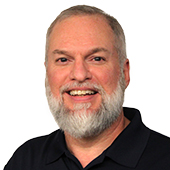 Minneapolis, KS (PRWEB) September 21, 2017
G.L. Huyett is expanding its Key Account Management team with the appointment of Andy Childress to Key Account Manager, operating from West Lebanon, Tennessee (Nashville area).
Andy previously served as a Regional Account Manager for Advance Components and as an Inside Sales Representative for Bolts & Nuts Inc. Andy has 20 years of experience in the fastener industry, focused significantly on applications engineering and technical support to distributors. Major areas of expertise include significant product and applications design expertise with A Raymond Tinnerman, AVK Industrial, ITW Fastex, Heyco, Emhart POP, Richco Fasteners, Micro Plastics, Socket Product, and internally and externally threaded fasteners & washers. Andy is mechanically inclined and is committed to relationship building.
"Andy brings us additional intellectual horsepower to support our distribution customers, and he has a unique geographic location that is central to a large portion of our customer base and can provide in-field support alongside our field sales team," said Dan Harriger, G.L. Huyett's Vice President of Sales.
"I have been taken aback by the significant technical and engineering support tools that G.L. Huyett has," noted Childress. "Not only do we have e-commerce functions to support order and quotation management, but there are also an abundant array of product information services. The training I have received has been nothing short of phenomenal," he added.
G.L. Huyett's CEO, Tim O'Keeffe adds, "We have worked hard to create an organizational culture aligned to excellence and professional development. I am pleased to see our hard work validated through Andy's addition to our Sales Team."
To contact Andy Childress, call 785-392-1157, e-mail achildress(at)huyett.com, or visit huyett.com.
About G.L. Huyett
Established in 1906 by Guy Huyett in the "other Minneapolis," the company is one of the oldest continuously operating businesses in Kansas. The firm is a leading innovator of products and services geared to support industrial distributors in the non-threaded fastener and power transmission sectors, delivered by competent customer-centric people operating in a Culture of Excellence.