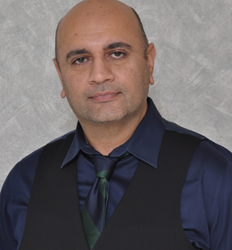 Dentists should recognize multi-modal strategies for managing acute postoperative dental pain in order to avoid the use of opioid analgesics
Livonia, MI (PRWEB) September 17, 2017
A seminar on the topic, 'Pain Management in Dental Practice - Strategies for Prevention & Management' was organized for dental professionals by Advanced Periodontics and Implantology (API), a premier clinical and education center in Michigan, spearheaded by Dr. Monish Bhola (DDS, MSD), a Diplomate of the American Board of Periodontology, on September 15, 2017 in Livonia, Michigan from 9am-12pm. Dr. Bhola, who is the Director of API, stated, "API organized this CE seminar in accordance with the change in rules enforced by Licensing & Regulatory Affairs Body (LARA) with effect from 1st September 2017. According to the new guidelines, dentists in Michigan now have to complete a minimum of three hours of pain and symptom management education instead of one hour, for all future renewals of their license." Dr. Daniel E Becker, DDS (Associate Director of Education for the General Practice Dental Residency at Miami Valley Hospital in Dayton, Ohio) conducted the CE seminar and covered four main topics in his talk, namely 'Overview of preemptive versus rescue pain management', 'Non opioid and opioid analgesics in dental practice', 'Use of Glucocorticosteroids before and during special surgical procedures' & 'Local anesthetics'.
Dr. Becker, who lectures extensively for dental organizations & universities on topics related to pharmacology, dental pain, sedation & anesthesia told the audience, "American Dental Association (ADA) states that dentists should consider Non-Steroidal anti-inflammatory drugs (NSAIDs) as the first line of treatment for the management of acute pain. Dental pain belongs to the category of musculoskeletal pain and for several decades, studies have repeatedly shown that at conventional dosages NSAIDs are generally superior to opioids for managing musculoskeletal pain. Therefore, whenever an elaborate surgical procedure is planned, optimum blood levels of an NSAID should be established preoperatively in patients while their dental and oral tissues are still under the effect of anesthesia. Such preventive pain management can save patients from desperate attempts for seeking rescue pain relief."
Dr. Becker informed the audience, "According to ADA, dentists should recognize multi modal strategies for management of acute postoperative dental pain in order to avoid the use of opioid analgesics (pain killers)." He added, "A better understanding of the non opioid options available in dental pain management can help curb the growing epidemic of over-prescription of opioids by physicians and dentists. Patients should be given optimal doses of NSAIDs round the clock at regular intervals; the combination of acetaminophen and an NSAID provides greater analgesic effect and can prevent the need for opioids. An opioid should be added only if pain persists even after the dose of an NSAID, acetaminophen, or their combination has been optimized. Such a practice will decrease the amount of opioid required to only a fraction of the maximum permissible doses." Dr. Becker also stated, "It has been found that Glucocorticosteroids are very effective in reducing post-surgical pain & inflammation. Local anesthetics are the most effective method of managing pain associated with dental treatment with Lidocaine being the most commonly used local anesthetic in the United States."
The seminar was attended by over two hundred dental professionals and was highly appreciated. Dr. Bhola, who is among the top faculty members at the Zimmer Biomet Institute (http://www.zimmerbiometdental.com), a state of the art training facility with locations all over the world stated, "API strives to elevate the knowledge and skills of its members through regular CE programs. In 2017, it has offered twenty hours of CE Lectures in periodontics, dental implants, restorative dentistry, pain management & infection control apart from hands-on courses (on site and off site).
About Dr. Monish Bhola and API
Dr. Bhola (DDS, MSD) was a Professor & Director of Graduate Periodontics & Implantology at The University of Detroit Mercy, School of Dentistry. He is the recipient of the prestigious Bud and Linda Tarrson Fellowship award given by the American Academy of Periodontology Foundation and a fellow of the Pierre Fauchard Academy and the OKU Nu Nu Chapter, a National Honor Dental Society. He has been voted Detroit Hour Magazine's Top dentist every year since 2010 and is a world expert and authority when it comes to bone grafting and dental implants. He conducts several training courses in Periodontics and Implantology for dentists from all over the world (http://www.drbhola.com) and has over thirty peer-reviewed publications in leading dental journals. API is becoming one of the premier dental institutes in Michigan with its unparalleled content and quality of continuing education courses.