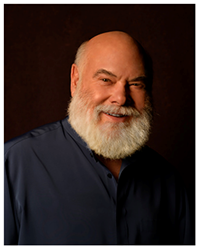 The International Council on Active Aging (ICAA) will host this educational retreat, to be held October 12-14 at Gaylord Palms Resort & Convention Center, in Orlando.
Vancouver, BC (PRWEB) September 18, 2017
Champions of active aging will gather in Florida this October for the 15th annual ICAA Conference and Trade Show, an event built on the aspirational theme "Ignite the future of active aging." Among the thought leaders who will participate, keynote speakers include Dr. Andrew Weil, founder and director of the University of Arizona Center for Integrative Medicine in Tucson, and Dr. Richard Carmona, 17th Surgeon General of the United States and Chief of Health Innovations at Canyon Ranch. The International Council on Active Aging (ICAA) will host this educational retreat, to be held October 12-14 at Gaylord Palms Resort & Convention Center, in Orlando.
As the professional association that leads, defines and unites the active-aging industry, ICAA seeks to bring wellness and aging experts together with industry professionals each year in its industry-leading forum for learning and networking. The 2017 meeting will feature an innovative new format designed to drive change in active aging, spark new ideas and provide access to world-class leaders.
Conference topics reflect the varied roles, settings, client functional levels, and challenges found in active aging. One seminar stream, for example, will focus on discovering the future of such key influencers as technology, marketing, community design, older female consumers, and more. Additional programming will include full-day preconference workshops on group exercise for people with Parkinson's disease, aquatic exercise, return on investment of cognitive wellness in active aging, and for industry suppliers, learning how buyers think.
With its resort setting, the 2017 conference will offer a retreat-type environment for participants, promoting a greater sense of community and a more holistic learning and networking experience. Networking opportunities will range from informal mixing at the resort coffee bar to "brain dating" in the expo hall, to the formal welcoming "Reception En Blanc."
A platform to shape the industry
The ICAA Conference is a platform to focus on the future of the industry and to engage in shaping it. An interactive Design Lab will give participants the opportunity to provide real-world input to help industry partners design effective products and services that address all functional levels -- both physical and cognitive -- and future needs of clients. This open, collaborative forum will support new levels of understanding and improve quality of life for older adults. The conference will also provide an impressive expo of products and services targeted to multidimensional wellness and healthy aging for older adults. Exhibitors specialize in technology, equipment, services, transportation, dining, leasing and financing.
Participants already registered to attend range from CEOs, board members, administrators, and executive and program directors, to sales and marketing personnel, health educators, social workers, therapists, professors, and more. The event is supported by partners NuStep and canfitpro, as well as sponsors HydroWorx, Solivita, Power Systems and Matrix.
To register to attend as an individual or as a group, go online to http://www.icaa.cc/conferenceandevents/rates.htm, call 1-866-335-9777 or 604-734-4466, or fax or mail the conference registration form found online to 604-708-4464 or International Council on Active Aging, 603-1112 West Pender Street, Vancouver, BC, V6E 2S1.
About the International Council on Active Aging (ICAA)
ICAA, a professional association that leads, connects and defines the active-aging industry, supports professionals who develop wellness facilities, programs and services for adults over 50. The association is focused on active aging -- an approach to aging that helps older adults live life as fully as possible within all dimensions of wellness -- and provides its members with education, information, resources and tools. As an active-aging educator and advocate, ICAA has advised numerous organizations and governmental bodies, including the US Administration on Aging, the National Institute on Aging (one of the US National Institutes of Health), the US Department of Health and Human Services, Canada's Special Senate Committee on Aging, and the British Columbia (Canada) Ministries of Health and Healthy Living and Sport. http://www.icaa.cc