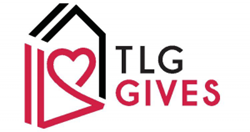 Everyone on our team was ecstatic to help this family and determined to be a resource to them any way we could," said Sydney Kempler, Client Care Manager at The Loken Group, and Chairman of the 2017 TLG Gives Committee.
Houston, Texas (PRWEB) September 22, 2017
Thanks to donations from many individuals and local businesses, TLG Gives raised over $30,000 for the project, and volunteered over 40 hours to complete the home transformation.
This year's project was centered around making the Norris home more handicap accessible for Breanna (18). Though the home had some basic handicap features, it lacked prominent handicap accessibility, which made life harder both for Breanna, and her mother, Jessica. The Norris family had plans to make the improvements, but experienced financial hardship after Jessica's husband passed away from a massive heart attack.
"We were so inspired by their story. Jessica has selflessly provided for both her children, Michael (23) and Breanna (18), despite their hardships," said Lance Loken, CEO of The Loken Group. "Breanna doesn't let her handicap stop her from doing great things, like recently winning a scholarship for college. We're just glad we could do our part to help them."
TLG Gives completed extensive renovations throughout the home, including renovations in the kitchen (adding cabinet inserts for handicap accessibility, new fixtures, removing old wallpaper, painting), bathroom (completely renovated by adding a walk-in tub, lower sink, and convenient shelving), hallway (widened for wheelchair accessibility), and replacing the roof. Exterior renovations include updates to the back patio (added carport cover, extended patio to the carport, decluttered, and added decoration and lighting) and landscaping in the front yard.
"With the utmost appreciation, we would like to thank everyone responsible, [The Loken Group] and ALL the sponsors, for making our home more accessible and livable. We feel like we've been given a fresh start in life," said Norris. "I know it sounds a little crazy but it's as though we're ready to start and conquer new things.
Breanna is a recent high school graduate is excited to attend college this semester. To make studying at home easier for Breanna, a custom desk and workspace was added into the home.
Jessica was pleased to share how the home improvements have positively impacted both of her children's her studies.
"[Breanna is] really excited now! She will be majoring in counseling in hopes of working with children. Michael will also be returning to college in the spring to continue towards his degree in physical therapy. Once Breanna starts school, I will continue advocating for all those with disabilities," Norris said.
The 2017 TLG Gives Home Transformation was made possible, in part, by our sponsors: HWA Home Warranty, Texas Promowear, and Copperfield Racquet Club, along with the donations of time and money from many other businesses and individuals. Thank you for your support of the TLG Gives Home Transformation!
TLG Gives is a 501(c)(3) and all donations made to TLG Gives are tax-deductible (Tax Id –81-2337937). 100% of donations received go directly to TLG Gives Projects. TLG Gives completes 2 main philanthropic outreach projects in the Houston area annually: The TLG Gives Angel Tree in December and the TLG Gives Home Transformation in the summer. To make your tax-deductible donation, visit http://www.TLGGives.com/Donate. To learn more about TLG Gives, visit our website at http://www.TLGGives.com.
The Loken Group, a team of specialists out of the Keller Williams Realty Signature office, serves real estate buyers, sellers and investors in all 9 counties in the Greater Houston Area. They were recently named #2 (Ranked by 2016 Sales Volume - $300.62 million) in the Houston Business Journal's Top 25 Residential Real Estate Large Teams; and #8 (Teams by Transaction Sides in 2016 - 1254.25) and #28 (Teams by Sales Volume in 2016 - $300 mil) in America by REAL TRENDS (Wall Street Journal) The Thousand in 2017. In addition, they have been named the #1 Best Place to Work in Houston (2015, Houston Business Journal), and ranked 1 out of Houston real estate companies on the 2017 Inc. 5000 List of America's Fastest Growing.
Companies list. Out of all Keller Williams agents worldwide, The Loken Group was also named #2 in the world for units and volume based on 2016 closings. For more information about The Loken Group, please visit our website, http://www.TheLokenGroup.com.