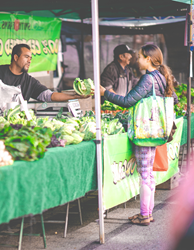 Cincinnati, Ohio (PRWEB) September 19, 2017
Consumers with lower credit scores pay more to insure their cars, a Growella study found. The financial education website's research is based on the analysis of more than 20,000 auto insurance quotes across the United States.
The study, "How Credit Scores Affect Auto Insurance Rates", shows a direct link between between high credit scores and low insurance premiums. It also quantifies, in dollar terms, how much lower credit scores can raise a person's auto insurance premium.
"Credit scores affect more than just mortgage rates, credit cards, and student loan applications," said Growella founder Dan Green. "They're used in all areas of a consumer's financial life -- including auto insurance."
Some of Growella's findings include:

Drivers with excellent credit scores pay the least for auto insurance
Drivers with average credit scores pay 39% more for auto insurance than drivers with excellent credit
Drivers with poor credit scores pay 117% more for auto insurance than drivers with excellent credit
Growella also found that drivers with a recent at-fault accident can expect an auto insurance premium increase of approximately 40 percent; and drivers with a recent DUI offense can expect an auto insurance premium increase of 60 percent.
"Just by having a lower-than-average credit score," Green said, "A driver will pay more for auto insurance than some other driver who recently caused an accident or committed a major moving violation, but who happened to have excellent credit."
To determine the relationship between credit scores and auto insurance, Growella assumed a 25-year old female driver with no prior speeding tickets, no prior moving violations, and no at-fault accidents; and, with nine years of experience as a licensed driver. It assigned the driver to a 2013 Honda Civic with basic trim; the minimum insurance coverage by state, as allowed by law; and a typical work commute. Insurance quotes were sourced from national providers of insurance, excluding insurance program which require membership, such as from credit unions. Quotes from states prohibiting credit scores to affect auto insurance premiums were excluded as well. Those states are Hawaii, Massachusetts, and California.
Read the complete study of How Credit Scores Affect Auto Insurance Rates at https://growella.com/insurance/credit-scores-auto-insurance-rates/.
About Growella
Growella is a financial education website for Millennials. Using articles, video, and interactive storytelling to share ideas, Growella helps its audience do more with their lives and get more from their money. Growella is headquartered in Cincinnati, Ohio and is a member of #StartupCincy.