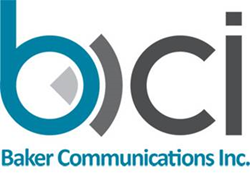 This is the second year in a row that Amazon Web Services has won the Learning! 100 Award
Houston, Texas (PRWEB) September 19, 2017
A little over 10 years ago, Amazon Web Services (AWS) started as a storage service. Today, it offers more than 90 services for compute, storage, databases, analytics, mobile and enterprise applications, and has grown to a $14 billion run rate business. AWS announced over a 1,000 new features and services last year, making it one the most innovative technology companies in the world.
On August 29th, 2017, AWS was honored as the #2 Learning! 100 company this year, thanks to its Outcome Based Account Management (OBAM) program. Consistent with the Amazon Leadership Principle of Customer Obsession, the OBAM methodology works backward from unique customer needs and desired outcomes . As is common at Amazon, the development of OBAM involved extensive experimentation and calibration. That process spanned more than two years in order to identify and refine the best practices for helping customers buy. OBAM provides the AWS field organization with a common foundation and universal approach focused on enabling customer success.
OBAM is composed of the process, tools, competencies and dialogue architecture for initiating and solidifying AWS's customer relationships. Its goal is to transform the buyer-seller engagement into a lifelong journey where everyone involved in the process is focused on the customer's success. The intensive training program includes a pre-call, pre-work, a live two-day collaborative training day session based upon actual customer situations, post-workshop coaching calls, and an on-demand playbook.
The OBAM program, delivered globally in all geographies for AWS, has had great success, with average scores from participants of 4.47 out of 5. The program has been rolled out to more than 1,400 participants, and the overall impact of the program can be seen in both the continued growth of Amazon Web Services and AWS' achievement of customer outcomes.
This is the second year in a row that the company has joined the Learning! 100. Baker Communications (BCI) and CloudCoaching International (CCI) are proud to extend its congratulations to the entire selling team at Amazon Web Services.
About the Learning! 100 Awards
Now in its 7th year, the Learning! 100 Award program honors top global learning organizations for their achievements in building strong, continuous learning cultures. The Learning! 100 are comprised of 60 corporate enterprises and 40 public sector organizations. Other winners this year included Intel, Cisco, Facebook, LinkedIn, IBM, and Salesforce.com, as well as the Lawrence Livermore National Labs, NATO, the Department of Defense, Stanford University, and many other prestigious companies and organizations in both the public and private sectors.
Award winners were honored during the Learning! 100 Awards Dinner at the Enterprise Learning! Conference, held on August 29, 2017 in San Diego, CA.
About Baker Communications (BCI)
As one of America's fastest-growing corporate training companies, Baker Communications has helped over 1.5 million professionals reach maximum performance for over 37 years. Globally recognized companies and government agencies, including ExxonMobil, General Electric and Bank of America depend on Baker Communications to equip their employees with skills to increase market share and produce immediate results. Baker provides customized targeted practice-driven performance improvement solutions that produce rapid, measurable results. Baker Communications' solutions have been utilized and delivered worldwide, throughout Europe, South America, North America, the Middle East, and Asia Pacific.
About CloudCoaching International (CCI)
CloudCoaching International is a global training and technology company focused on delivering learning and sales transformation solutions for companies implementing salesforce.com, particularly focused on helping companies align their people, process and technology. CloudCoaching International was co-founded by Tony Robbins and Walter Rogers, and is a part of CCI Global Holdings.